Brand & Website Strategy
A warm approach to fine living.
Prior to the founding of Ben Hudson Architects, Ben Hudson and his business partner John met whilst working at Warren and Mahoney, where a shared interest was realised in producing bespoke, imaginative architecture that lives in sync with its environment. Each person brings a wealth of knowledge and talent to the table. These two men were really on a mission to make stunning architecture that is warm, inviting and sustainable.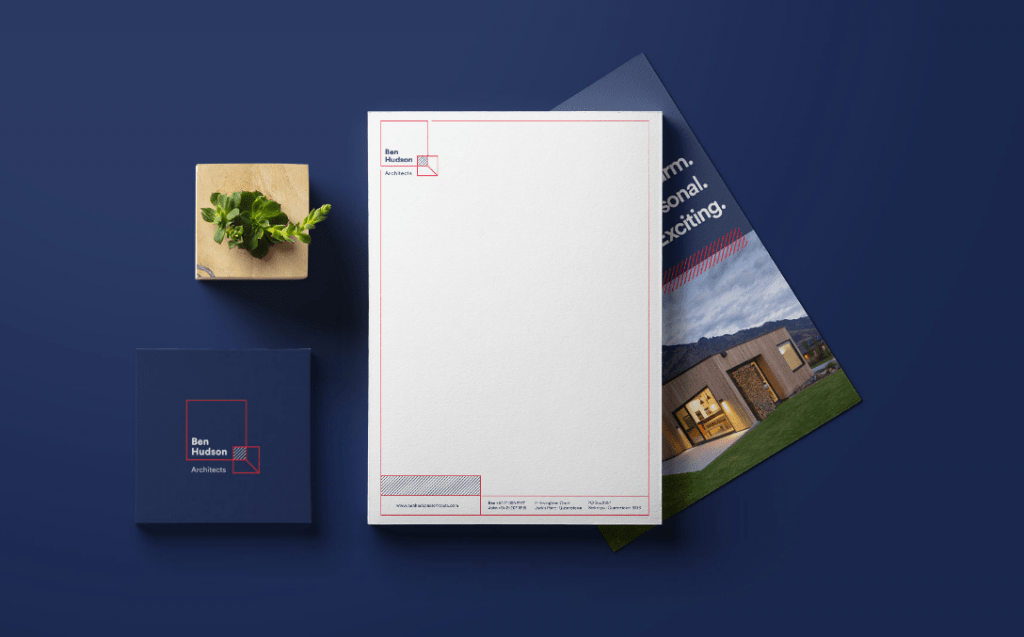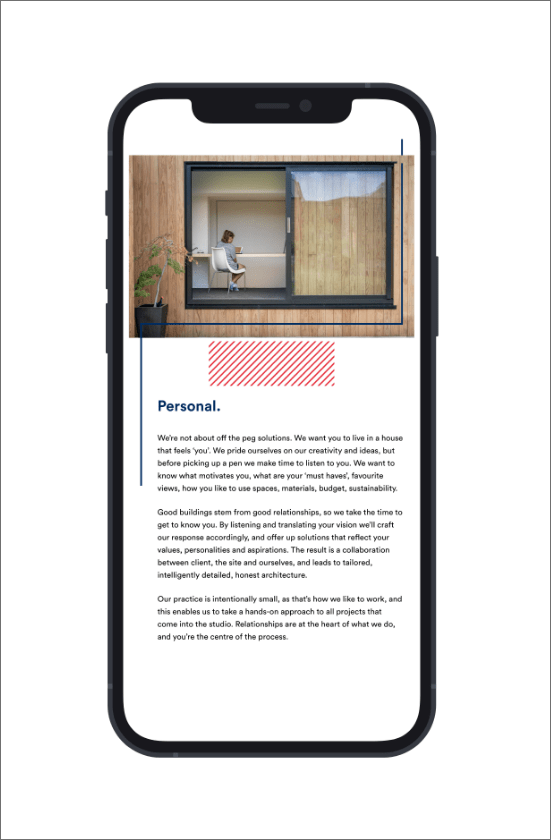 Insights.
Ben and John both posses very unique stories, experience and complimentary design skills. Every element of their home designs are carefully considered. Their most enduring value is this difference in perspective and they're able to offer so much more for their clients by bringing together this broader perspective into the conversation. A meeting of mindsets to build a better home.
This collaborative approach produces design subtleties in their work that continually surprise and delight clients.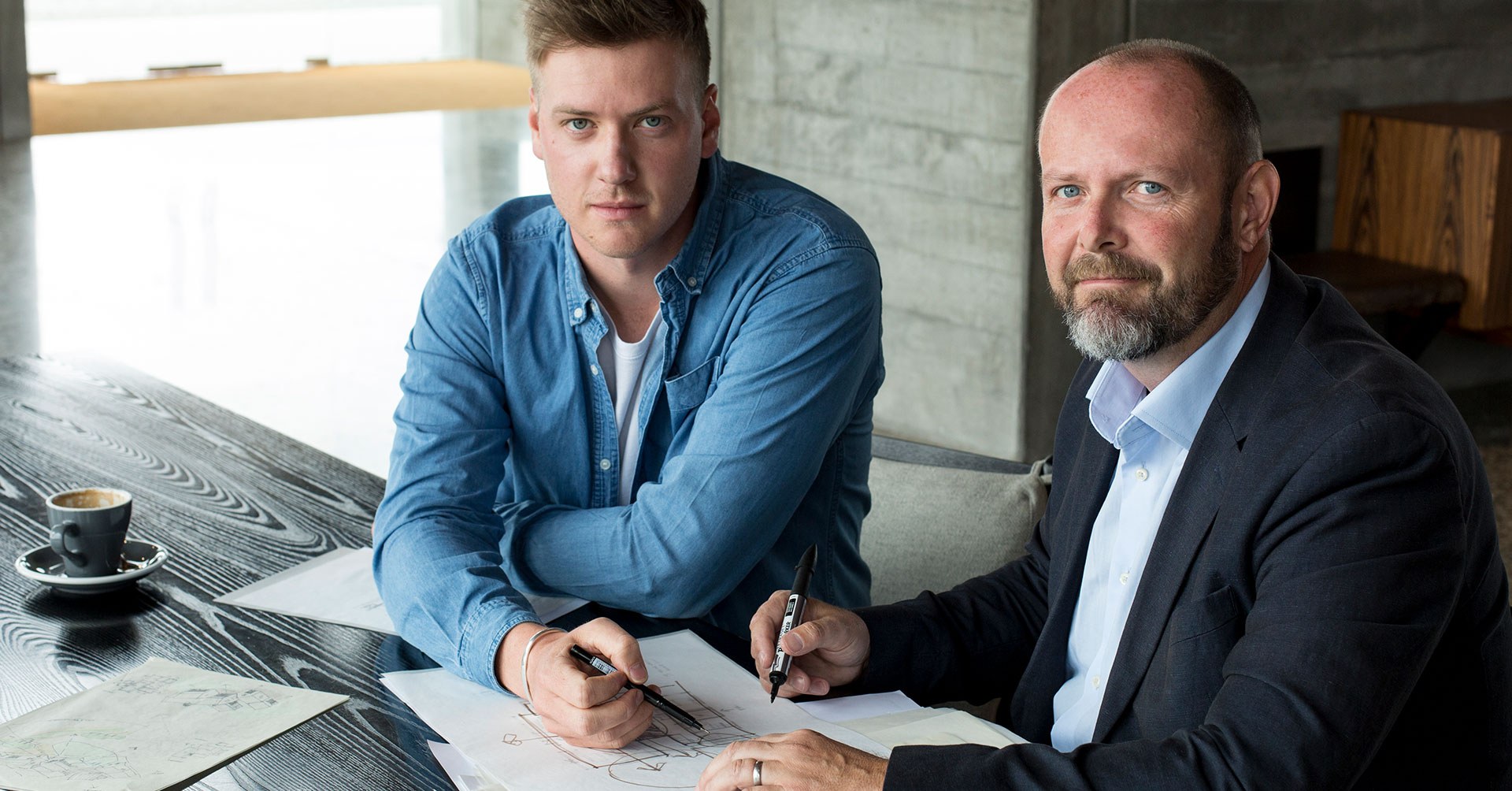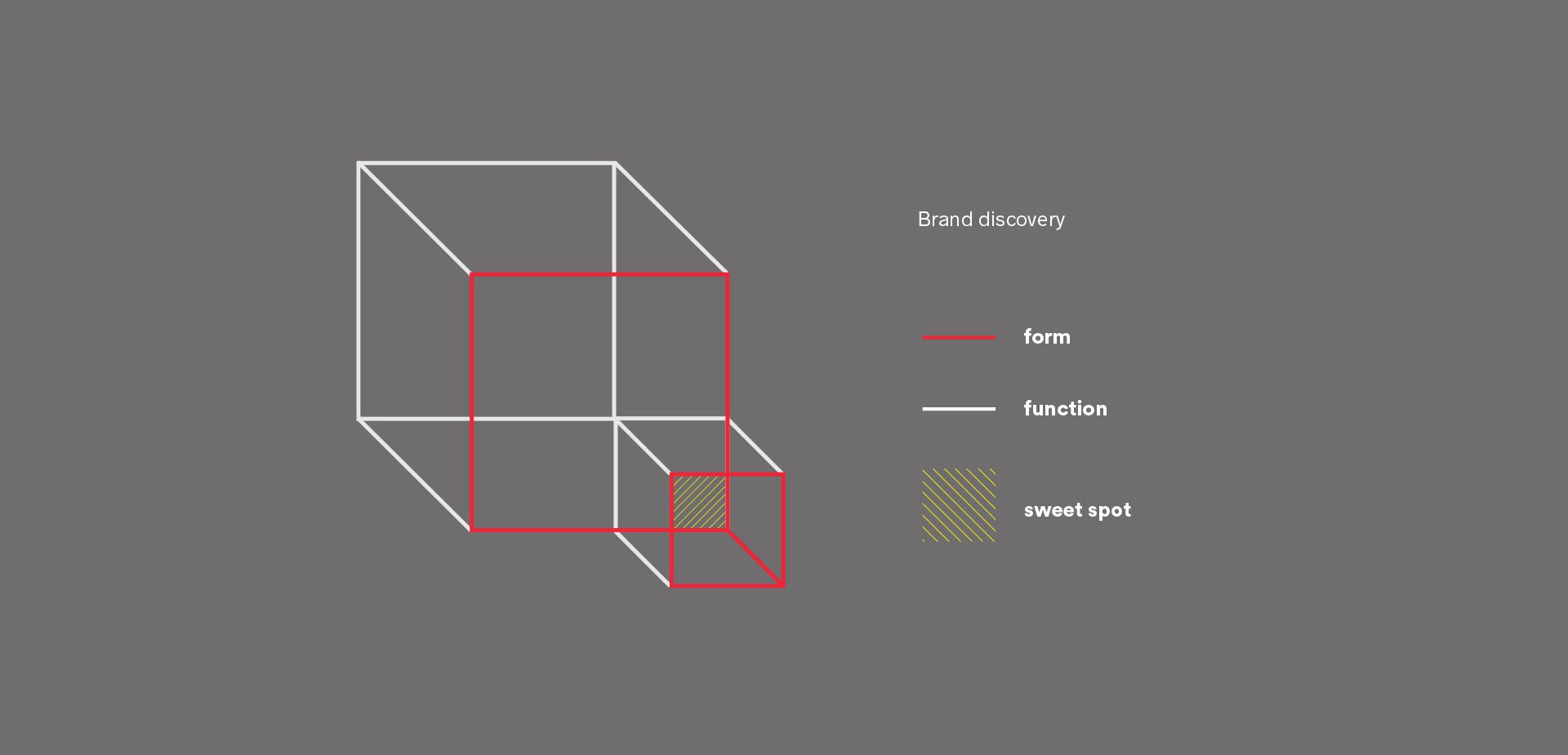 Strategy.
The logo design is about the duality of complementary forces that are combined to create that sweet spot of unique expertise, second to none. We built an animated version of the brand to visually communicate this story for digital use. A complimentary graphical identity system pays homage to the lines in the logo and are used as a flexible design system throughout all the marketing pieces and website. These lines don't just create structure but they build on themselves as you take a journey through the website. The bold use of red insists they are anything but a cold, stiff firm. Ben Hudson Architects designs for feelings, moments and memories to build spaces that tell an ever-changing story. Put simply, they build spaces that make people feel better.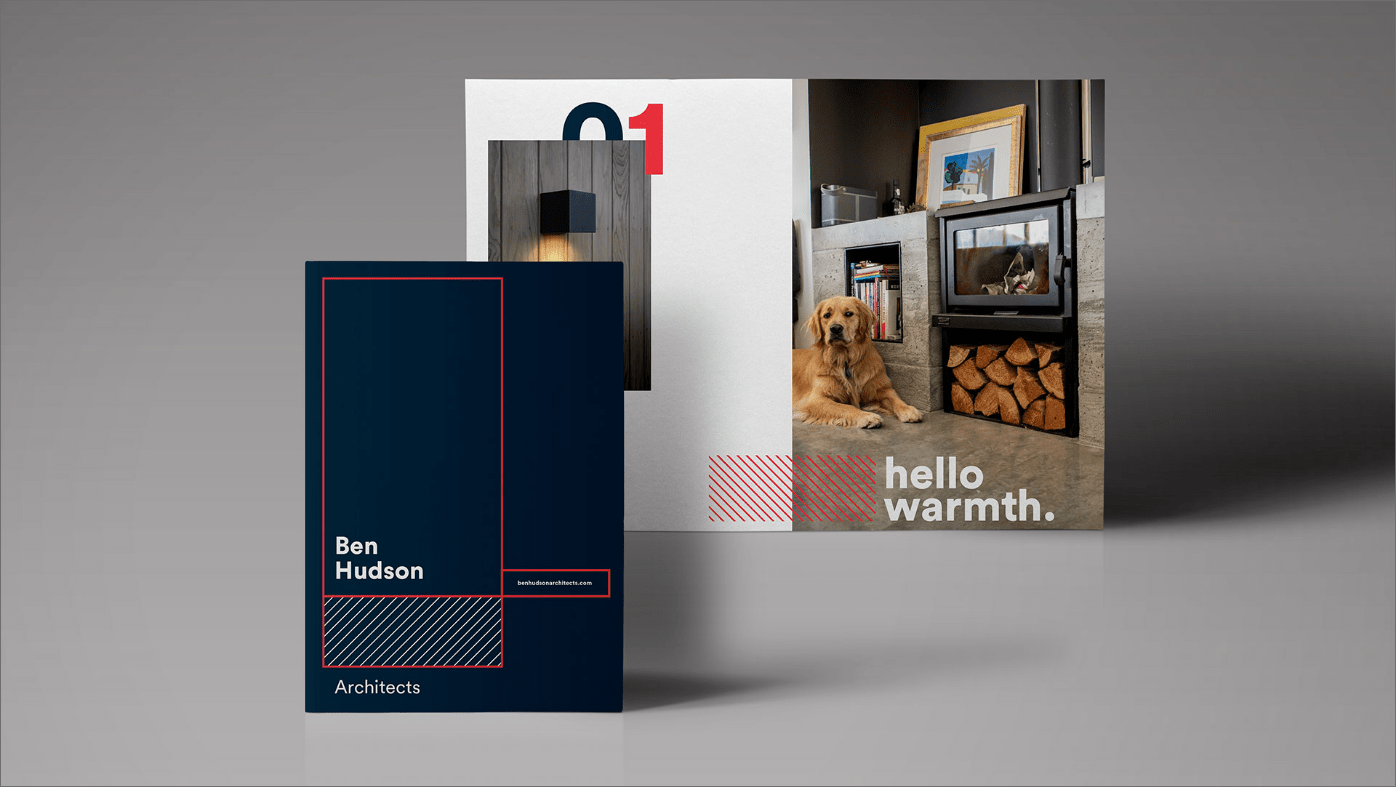 Impact.
We were able to create a brand for Ben and John that really captured what they are about. Competing in a sea of ultra-modern, minimalist and mostly cold firms, everything from their brand identity to their messaging shows their unique perspective on architecture. It's warm, inviting and helps them to easily capture the perfect audience they set out to get.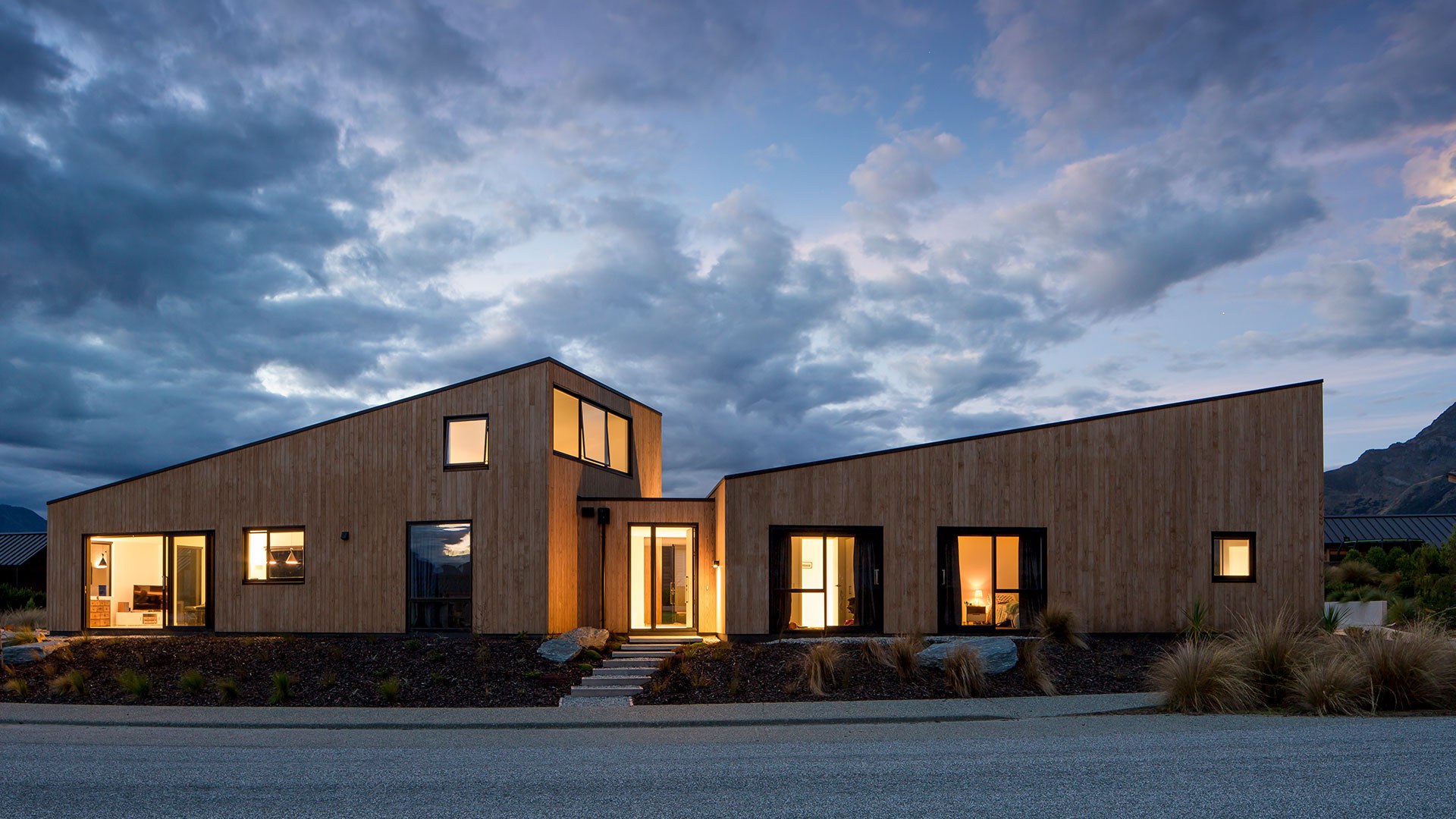 Deliverables.
Strategy
Strategy Seed™ Workshop
Positioning
User Profiles & Journeys
Brand Attributes
Competitive Audit
Branding
Logo Design
Visual Identity System
Brand Style Guidelines
Print Design & Production
Collateral Print Marketing
Signage & Wayfinding
Web
Web Responsive Web Design & Development
User Experience Design (UX)
Wireframing & Prototyping
Wordpress CMS
Search Optimisation (SEO)
Marketing
Marketing Launch Strategy Social Media
Social Media Style Guide