Brand Transformation
Small groups, big adventures
Altitude Tours is a fun, innovative and creative epic small group travel company, based in Queenstown, New Zealand. Founded in 2017, Altitude Tours was born from a simple dream of creating the best wine tour in the world. Since 2017, in addition to offering a variety of wine and craft beer tours in the Central Otago region, the business has quickly grown to also lead the way in small group sightseeing tours from Queenstown to Glenorchy, Milford Sound and Mount Cook.
Altitude Tours is passionate about New Zealand, having fun and always being true when it comes to delivering value, entertainment, fun, and memorable experiences… Because the best memories are made of moments you can't plan for.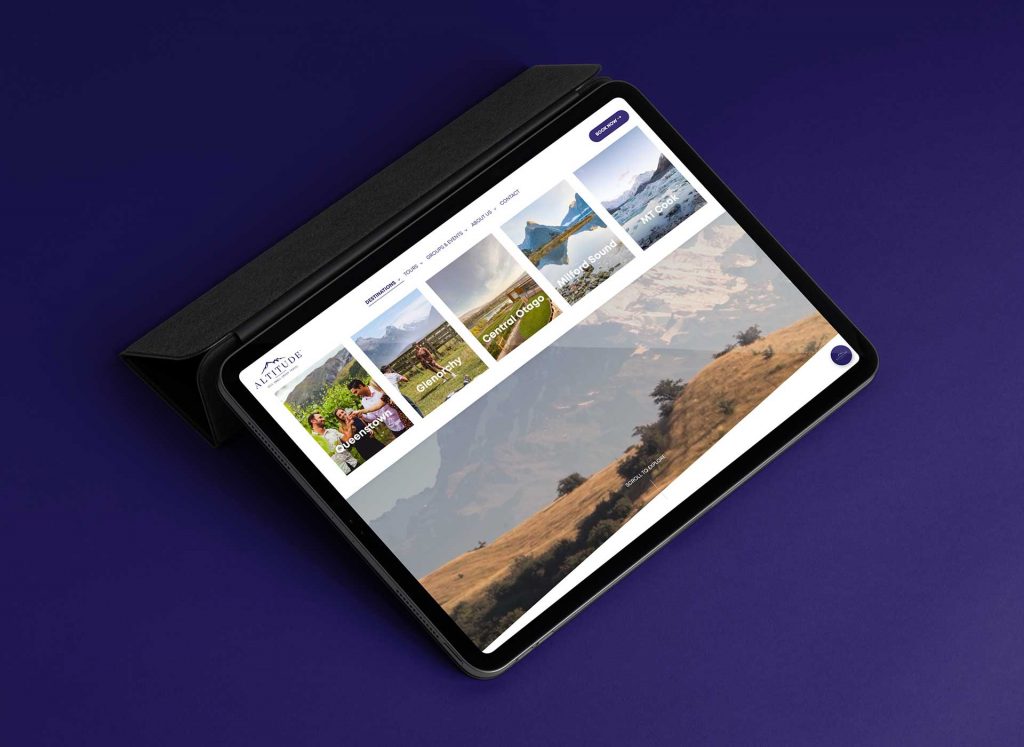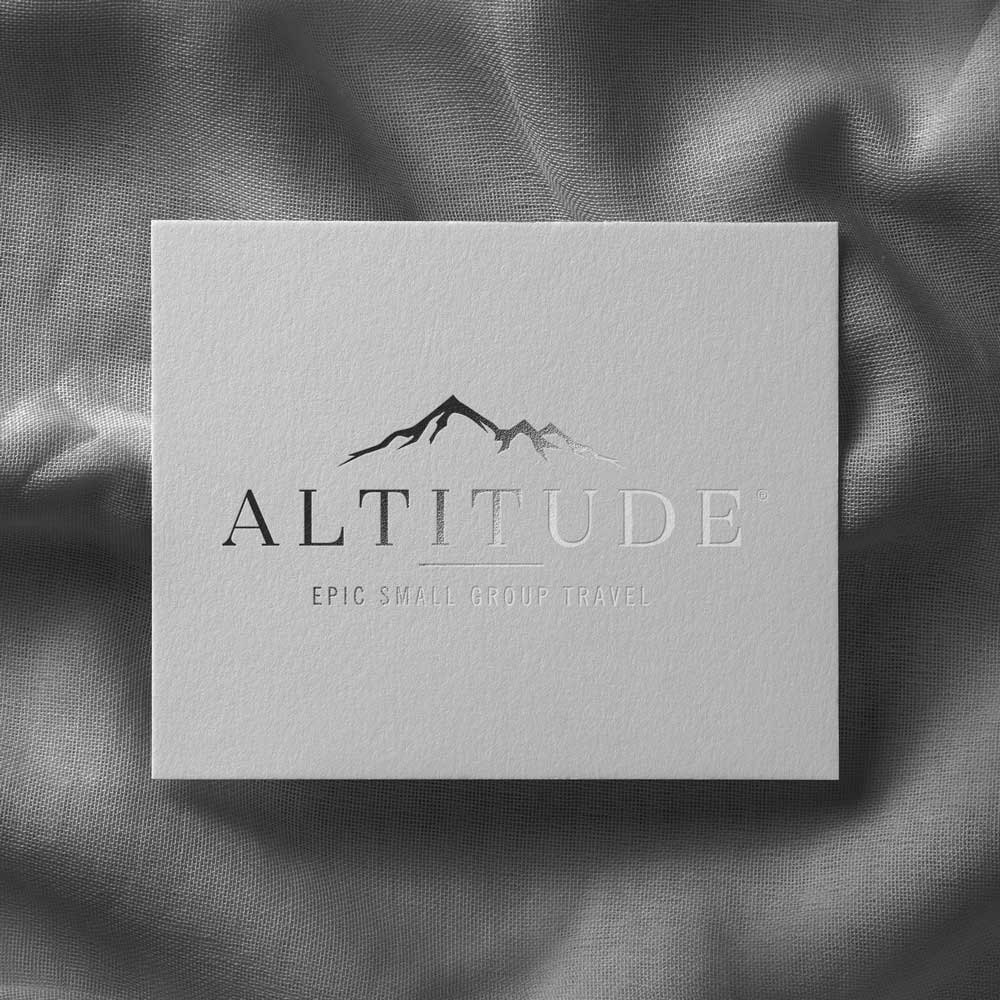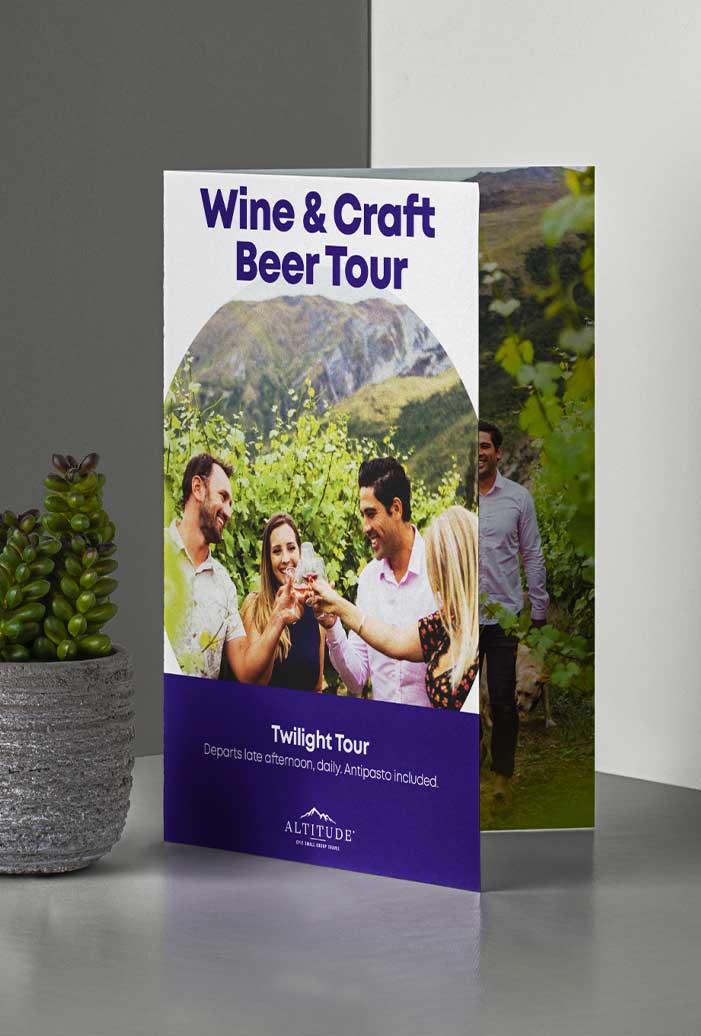 Insights.
Altitude Tours is different from traditional, large-scale tour operators. Rather than delivering run of the mill tours to large groups, Altitude Tours offers bespoke, premium experiences to small groups, with most tours capped at 15 people. Through our Seed Strategy session, we identified several target audience profiles and demographics, but determined they all had one thing in common, being 'young at heart'. They were also researchers, looking for a good time and a good value. These discoveries set the tone for the refreshed brand that we wanted to take to market.
As a result of strategy, we decided to take on a complete brand refresh in order to make Altitude Tours appeal to a tech-savvy, younger audience. We also recommended a new website that had the user experience as a top priority, to ensure all of Altitude Tour's online channels were functioning as effective sales tools.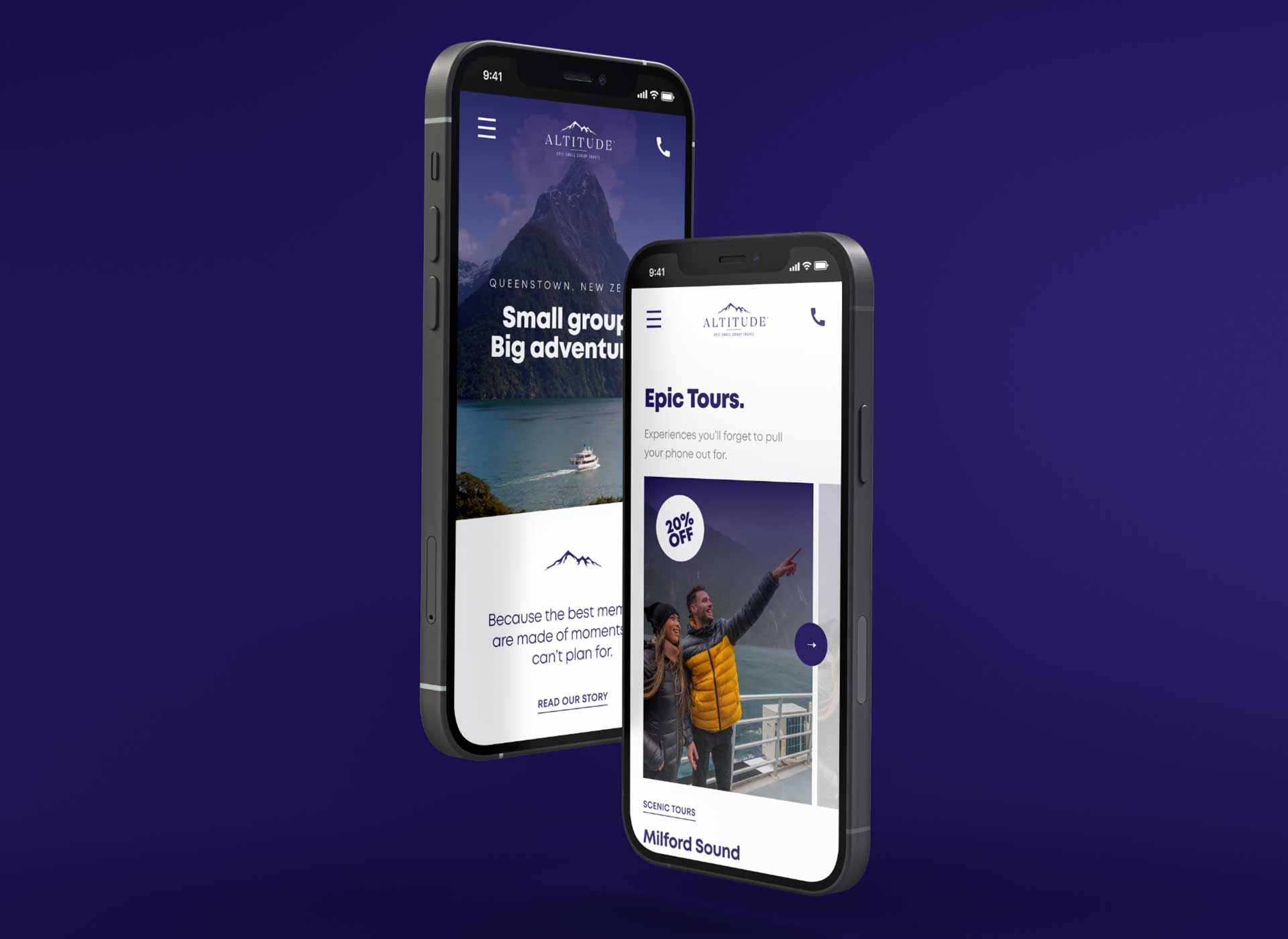 Strategy.
When it came time to refresh the Altitude Tours brand, we knew we wanted to retain some of the classic brand elements that had become synonymous with the business, such as the logomark, while also updating it to reflect a more modern and young look and feel. We introduced the purple colour because it was bold and luxurious without being overpowering and created contrast against the dynamic visual assets that Altitude Tours incorporates across their many brand assets.
For the website, we spent a lot of time focusing on user experience and functionality to make sure that the website served its purpose — not just as a communications tool — but also to convert and upsell bookings. This adaptable functionality was paired with a visually dynamic website design that shows off the best of Altitude Tours and the lower South Island region that the business operates in.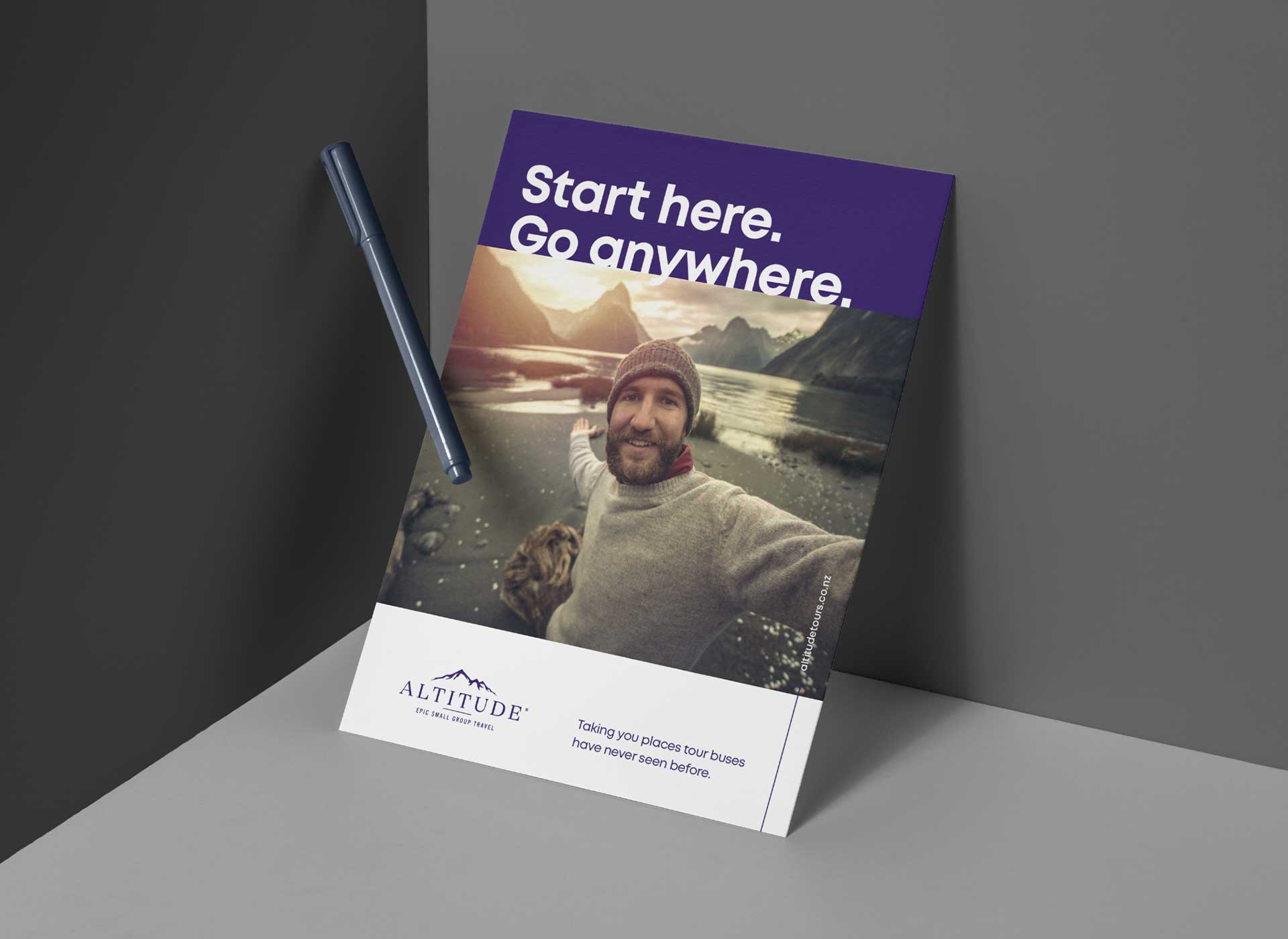 Impact.
Looking at key metrics from the 30 days after the new Altitude Tours website was launched, compared to the previous 30 days before, we have seen extremely impactful results in terms of website visitors, usability and conversions.
Overall we have seen:
• An increase in total users by 7.63%
• A 12.90% increase in sessions
• Pageviews have increased by 40%
• The average session duration has increased by 16.91%
• The bounce rate has decreased by 8.77%
• There has been a 6.4% increase in traffic from organic search
We continue to support Altitude Tours with ongoing SEO efforts in order to optimise their on page and off page SEO tactics to improve the rankings for organic keywords, with the aim of acquiring more high quality organic traffic to the website overall.
Visit Altitude Tours Website
Deliverables.
Strategy
Seed™ Workshop
Positioning
User Profiles & Journeys
Brand Attributes
Competitive Audit
Branding
New Visual Identity System
Brand Style Guidelines
Collateral Print Marketing
Web
Web E-Commerce Web Design & Development
User Experience Design (UX)
Wireframing & Prototyping
Wordpress CMS
Search Optimisation (SEO)