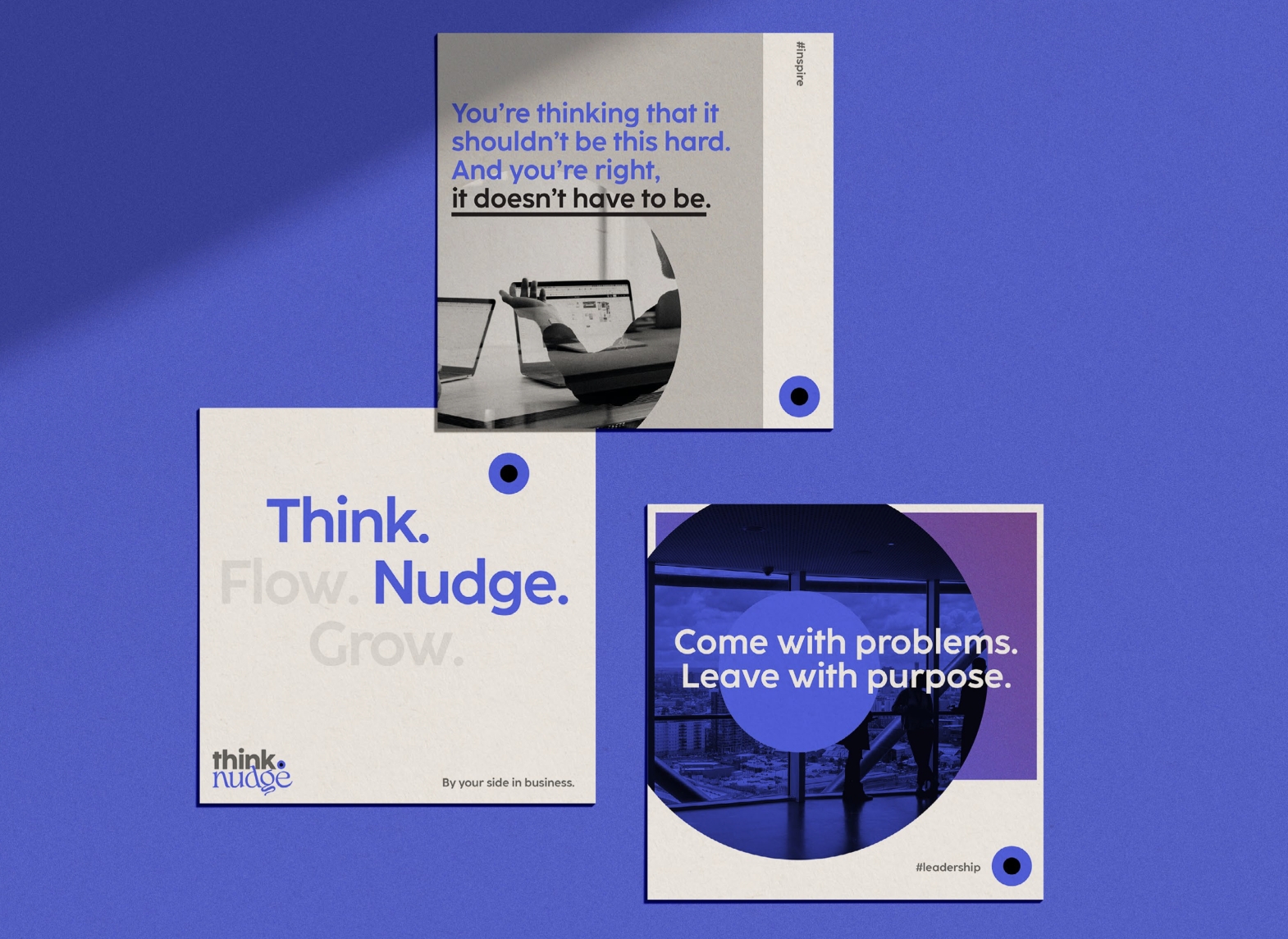 Think Nudge, a budding consulting business, emerged from the brilliant ambitions of Chris Lanigan wanting to grow past a personal brand.
With two decades of experience at Red Bull, systemising their operations, Chris returned to his native New Zealand following the pandemic. Eager to share the wealth of knowledge he had amassed, he set out to give founders back the gift of time with innovative consulting shaping new perspectives, and transforming operations.
In this case study, we delve into the remarkable journey of rebranding Think Nudge. Our task was to transform this personal brand, deeply rooted in Chris's values and philosophies, into a consumer-facing entity that transcended the boundaries of his personal identity. We embarked on a mission to infuse energy, approachability, vibrant colours, and captivating messaging into Think Nudge's brand, ensuring it would stand out in the corporate world of business consulting.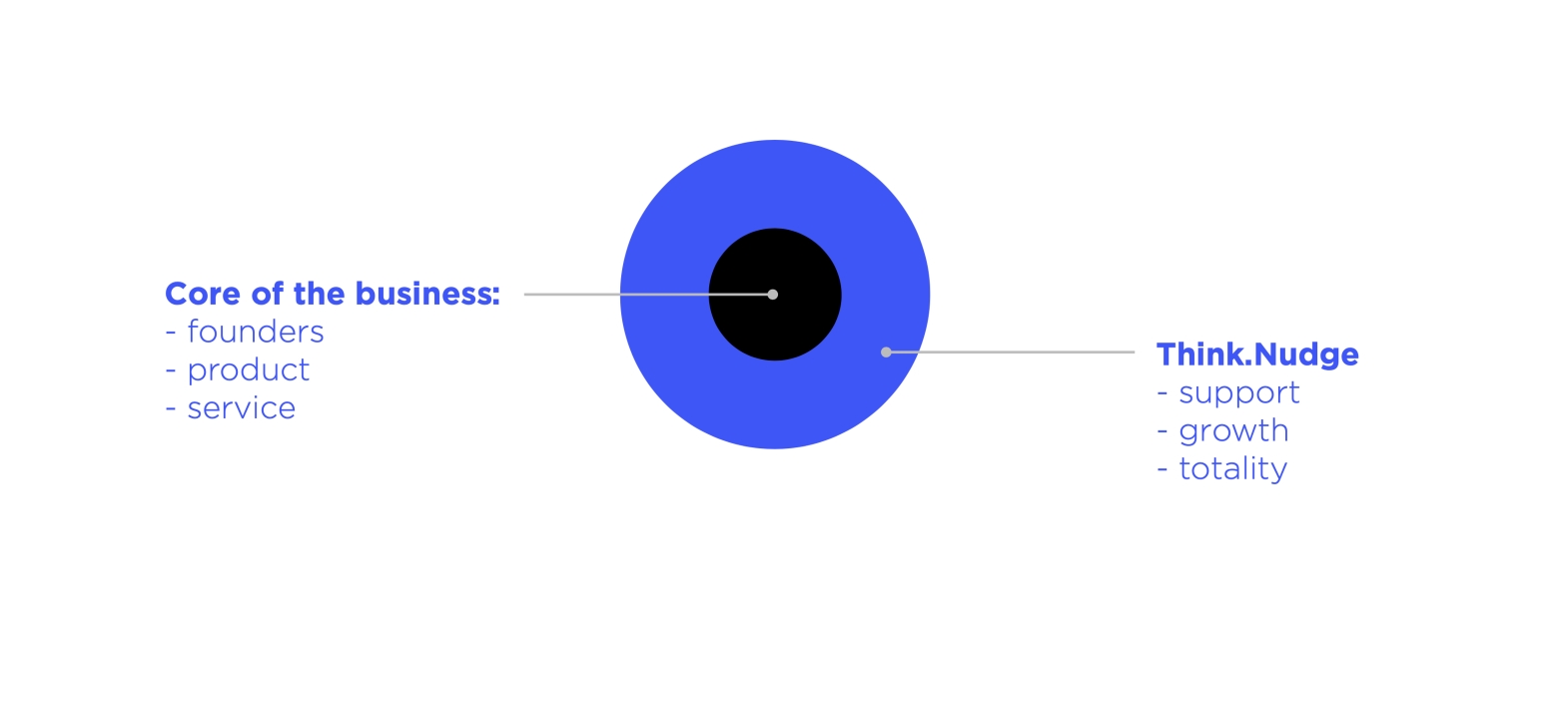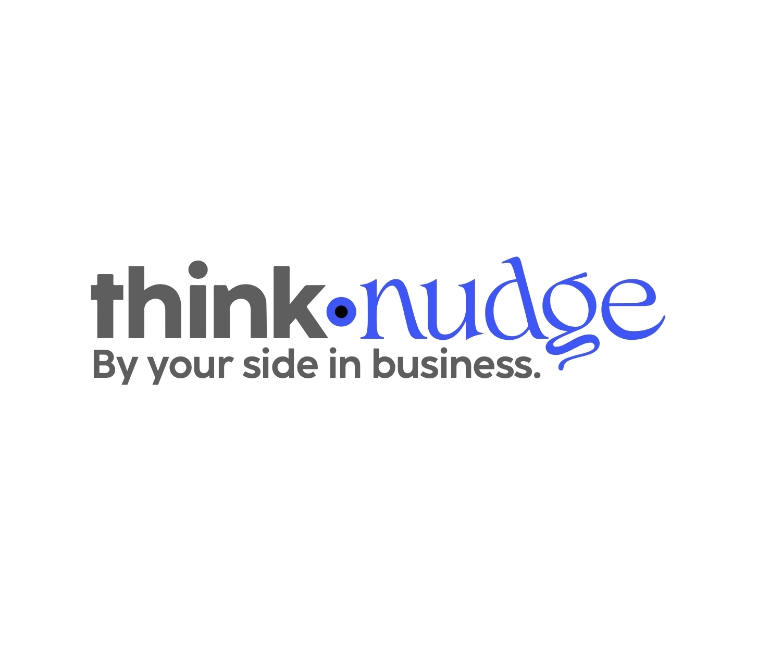 Chris's personal values and philosophy were the heart and soul of the brand, but we needed to create a visual identity that could evolve, and accommodate growth and scalability. Think Nudge needed to be more than Chris; it needed to be an entity of its own.
Business consulting often suffers from predictability, corporate stiffness, and generic aesthetics. We aimed to shatter these stereotypes.
We injected a dose of vitality into Think Nudge's brand, making it approachable, powerful, and vibrant. We carefully selected colours that exuded energy, and crafted engaging brand messaging that would resonate with the target audience.
Our scope extended beyond just branding; we birthed the business name and provided Think Nudge with a pricing strategy that would enhance the value he offered to his customers. Moreover, we assisted in helping him develop a pricing strategy, optimising his approach to closing deals.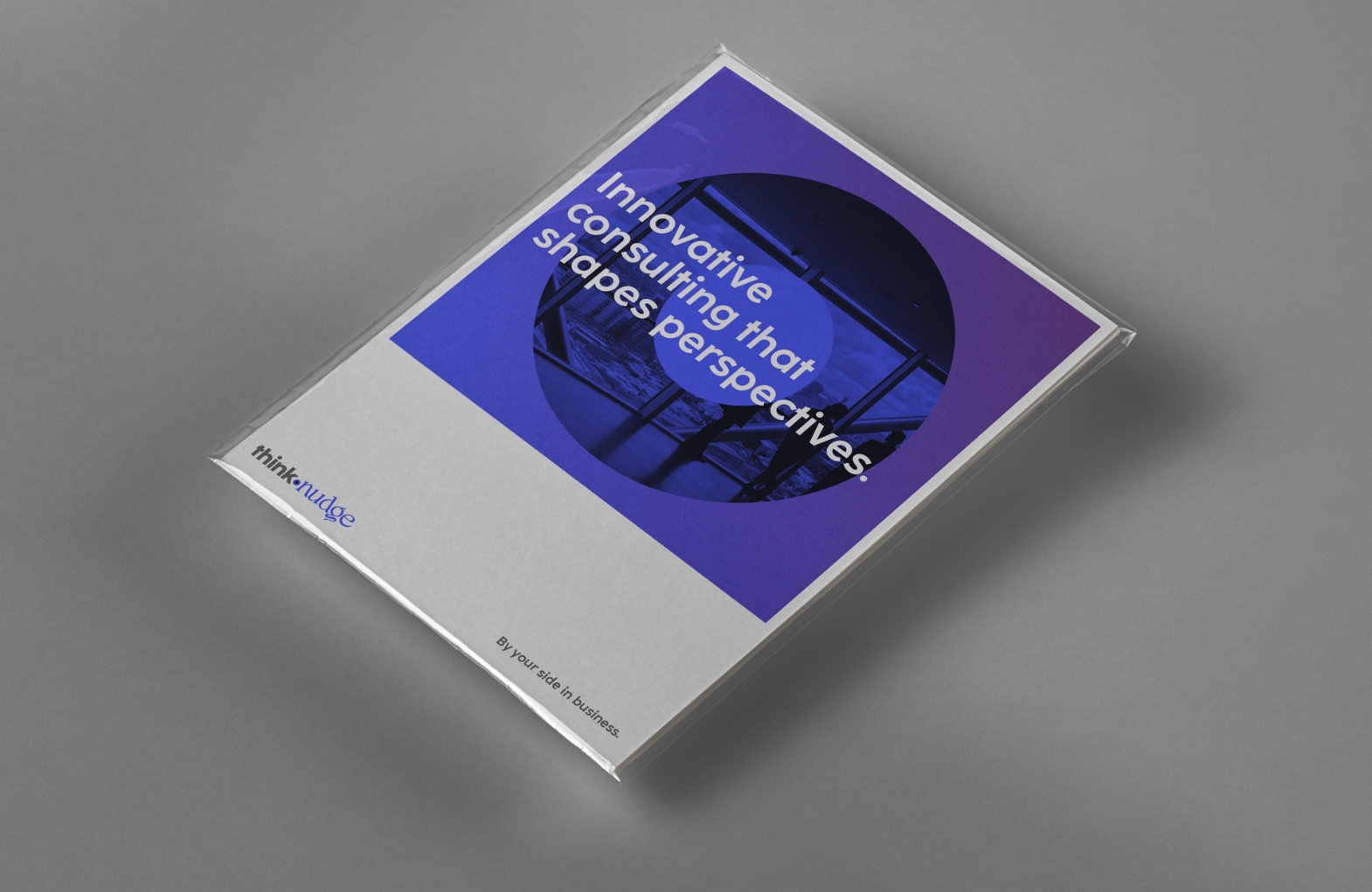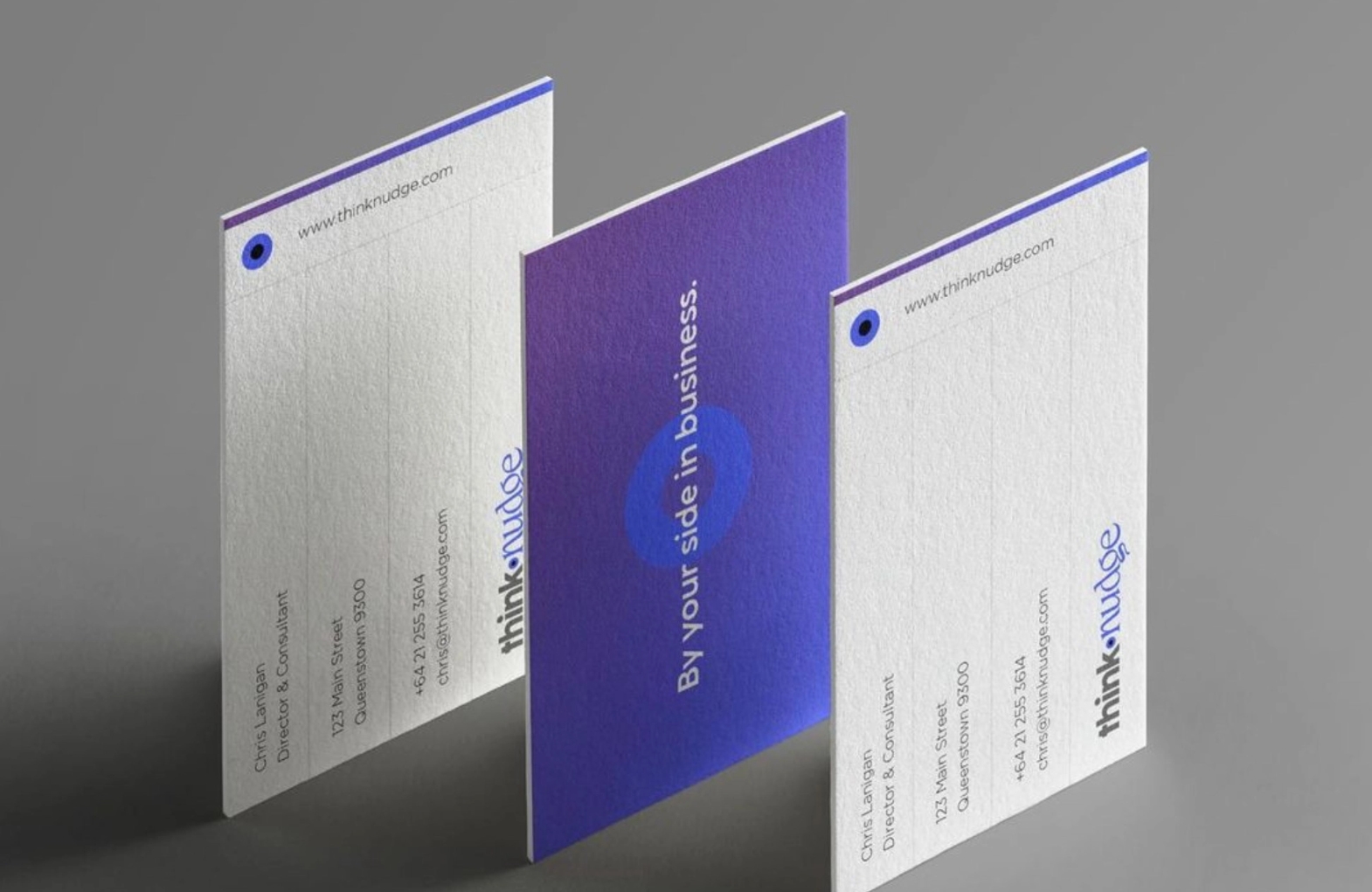 Think Nudge's transformation from a personal brand rooted in Chris Lanigan's values to a vibrant, consumer-facing entity marked a significant turning point in its journey.
In addition, a well-rounded social media strategy became a pivotal component of the marketing plan we designed. We didn't stop at that; we created a branded social media style guide, empowering Chris to craft his own content while maintaining brand consistency and elevating his online presence.
With a fresh identity, a renewed energy, and a robust marketing strategy in place, Think Nudge was poised for growth and ready to make a lasting impact on small businesses. This case study stands as a testament to the power of branding and strategy in reshaping businesses and setting them on a path to success.