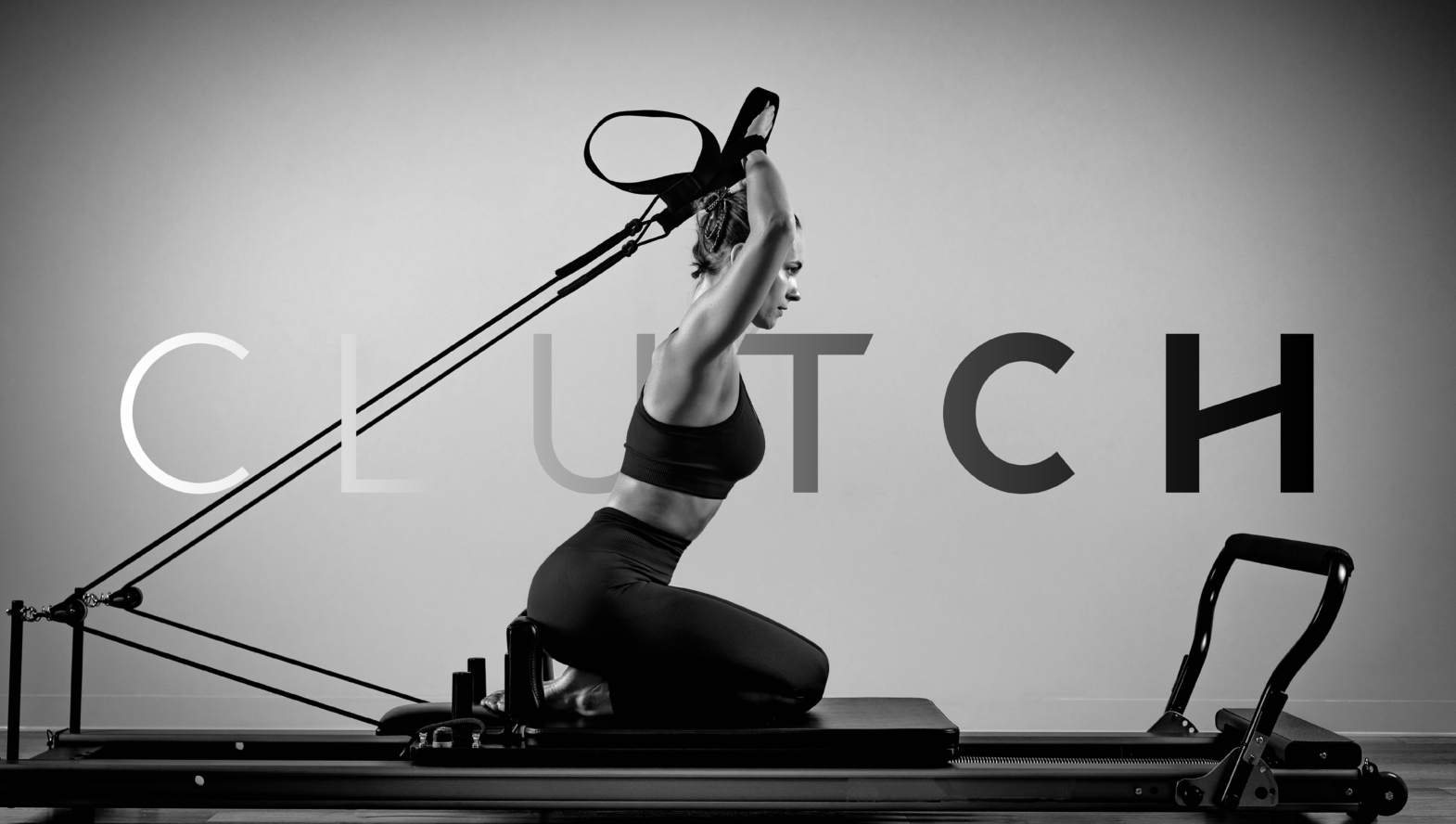 The branding for Clutch Reformer Pilates was driven by the profound belief that we, as humans, were made to move.
Our strategic journey with this remarkable client was a quest to connect with diverse audiences and challenge the conventional wisdom surrounding Pilates.
One of the fundamental challenges that lay before us was to find balance between feminine and masculine elements, as well as having modern, confident aesthetics. Our mission was clear – to build a brand that people not only admire but also one they wish to bring home with them.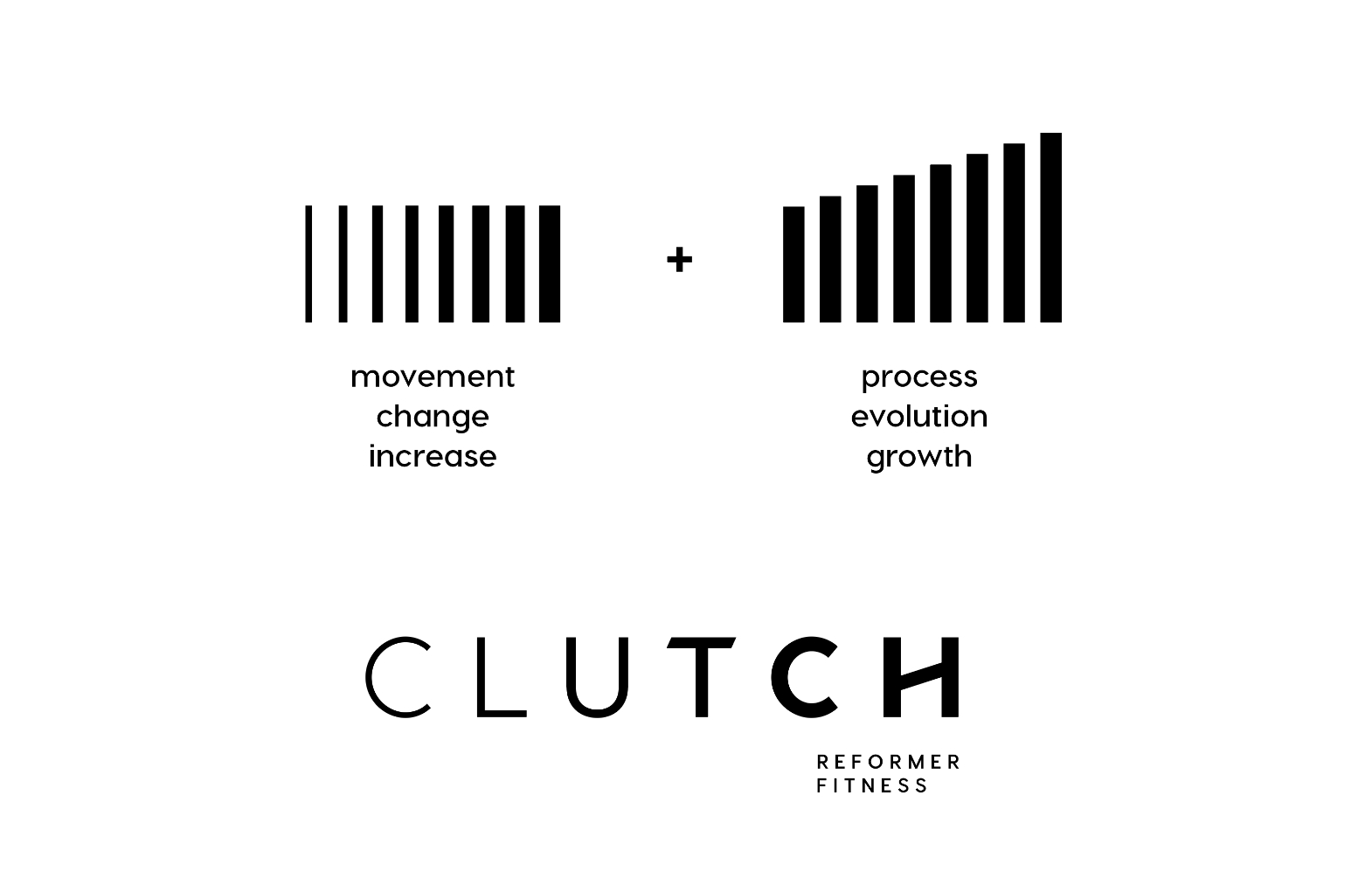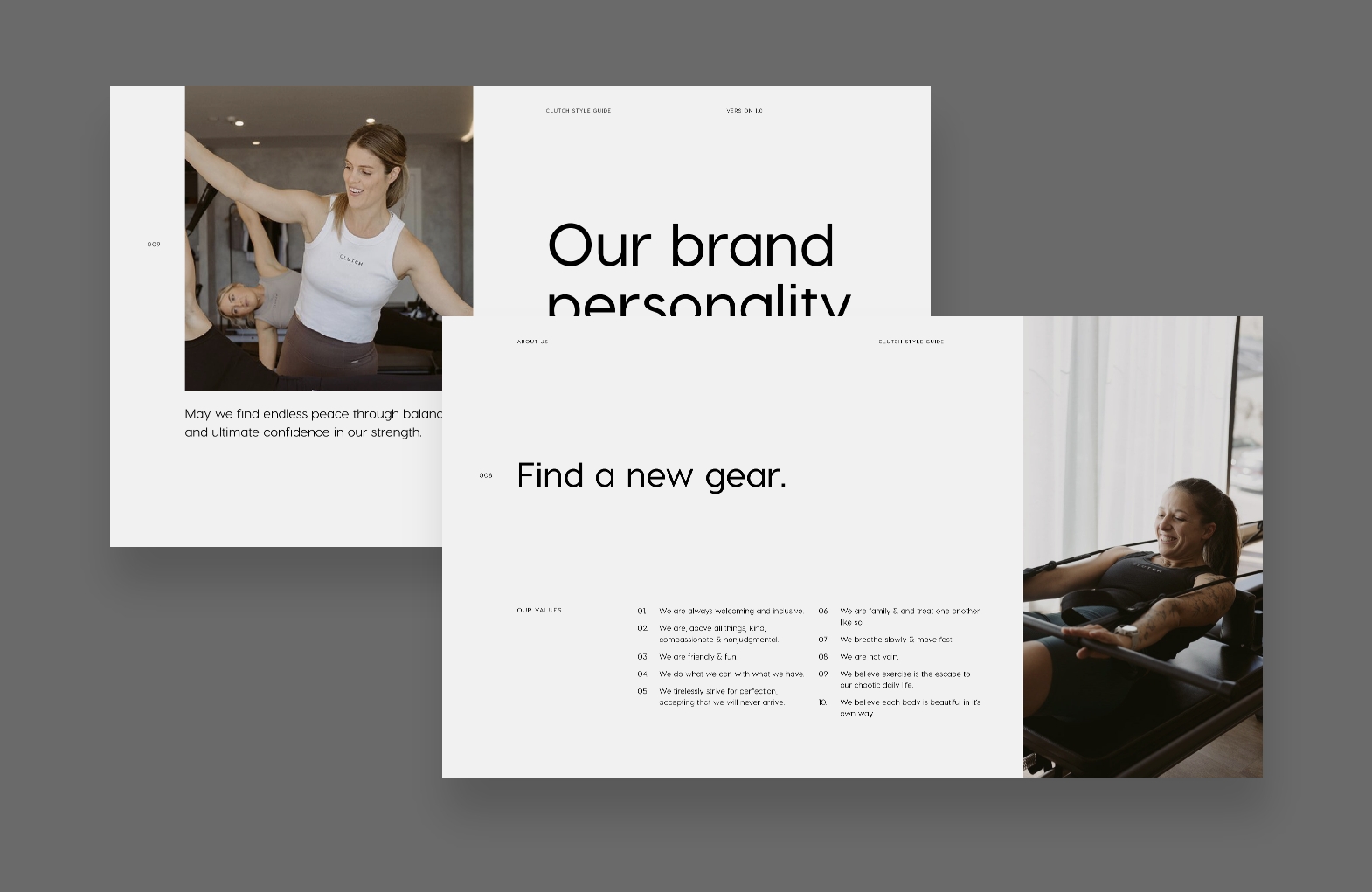 Clutch's allure is that it caters to an incredibly diverse group of individuals, from the seasoned 50+ generation seeking vitality, as well as the rugged tradie men, eager to repair their mobility.
Let's not forget the chic Lululemon tribe, who gravitate towards Clutch's irresistible charm. However, what truly sets Clutch apart is its dedicated focus on athleticism and strength training, which casts a wide net, attracting men, athletes, and fitness enthusiasts alike. Despite their varying profiles, they all share a unifying goal – to increase their mobility and be accepted in the non-judgmental and positive gym environment that Clutch provides.
We chose the name Clutch because it mirrors the spirit of the brand values. It's all about seizing life with a firm grip, propelling forward, and shifting to the next gear. This name feels contemporary, vibrant, and brimming with energy. It's a versatile asset for slogans, taglines, and an array of promotional materials. In an era where gender neutrality reigns supreme, "Clutch" fits seamlessly into a conversation, making it a great example of inclusivity.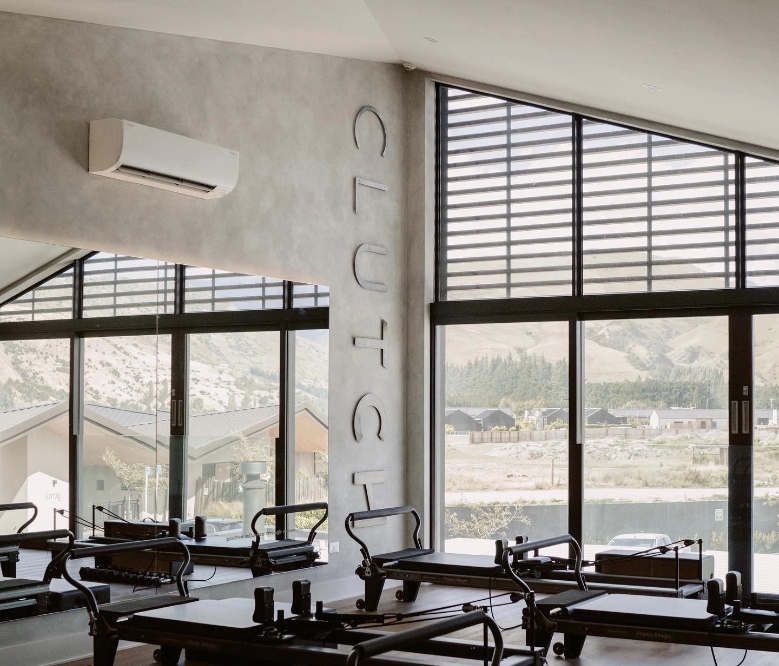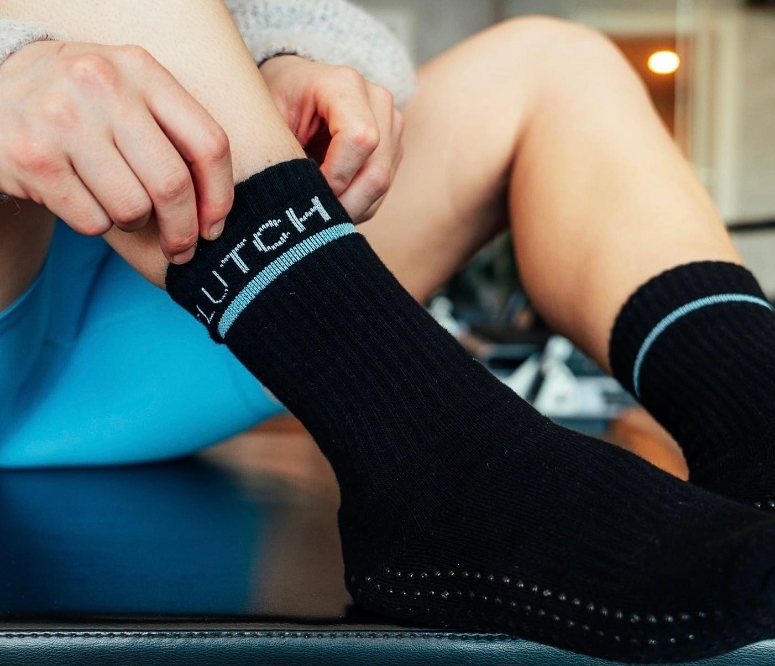 The visual identity of the Clutch brand is a masterpiece of simplicity.
It communicates strength, evolution, and growth, with each letterform subtly increasing in weight. This visual narrative signifies the journey from modest beginnings to a robust future.
Clutch's founder, Emma, continues to flourish since the day she first opened her doors. Her passion for Pilates has inspired her to create her own line of specialised Pilates merchandise, adding a new layer to the brand. Her mission remains unwavering – to inspire health, promote continuous movement, and help individuals discover a new gear they might have never known they possessed.
In the trending world of fitness, Clutch is far more than a workout; it's a movement. It's a celebration of mobility, an invitation to seize life by the horns, and a journey towards a healthier, more vibrant self. Clutch is a testament to the power of belief, change, and the beautiful transformation that occurs when we embrace that next gear.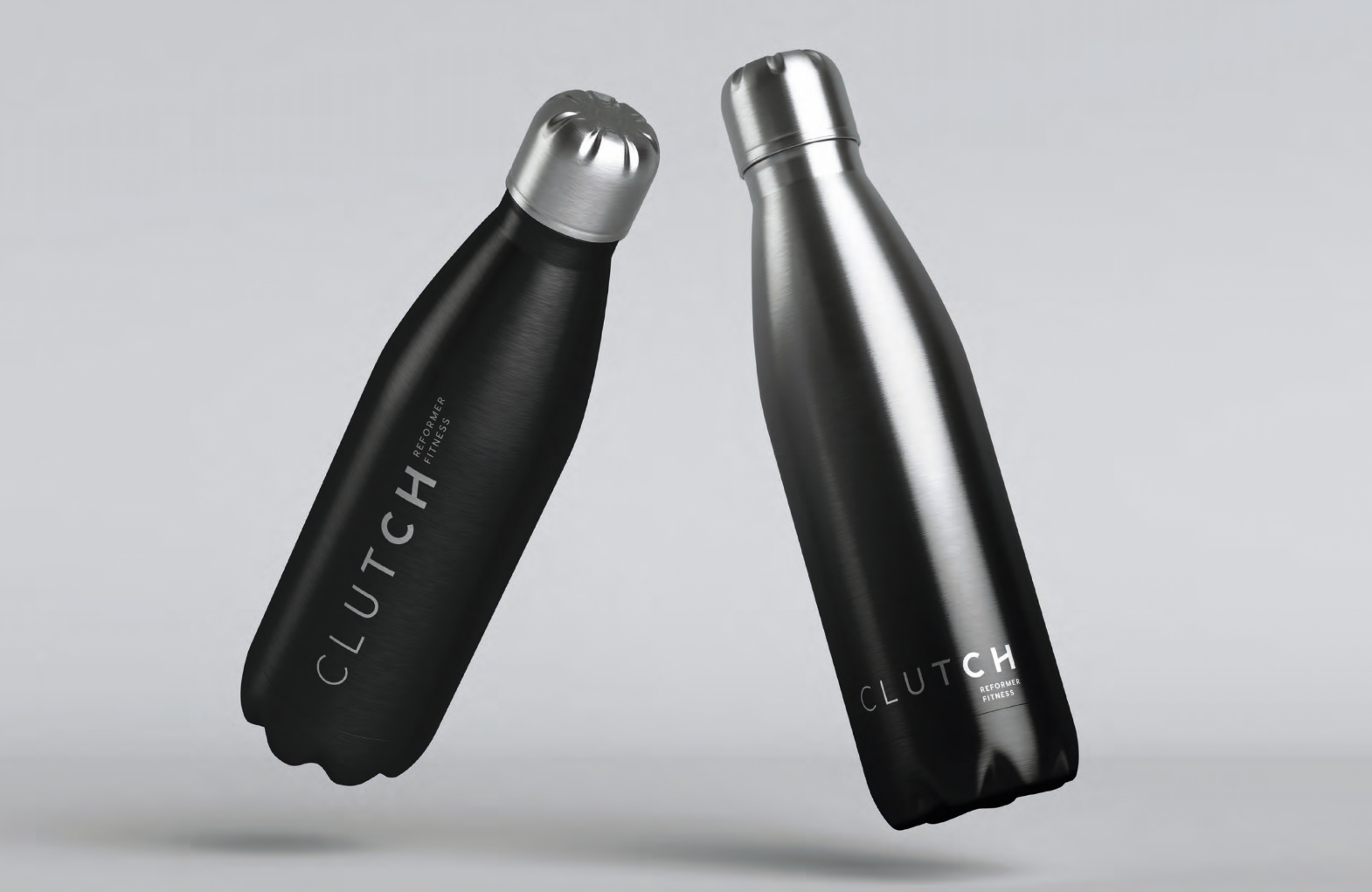 "
I was lucky enough to engage Whitelaw Mitchell to create a new brand identity for my boutique reformer pilates studio. I had a strong vision for the brand bottled up in my head but struggled to articulate it to others. Whitelaw Mitchell were the branding experts I needed and did an incredible job at guiding me through the process of creating a new brand that stands out and has room to grow. Maranda and Kim are extremely creative, understanding and astute. They are somehow able to extrapolate a vision out of a founders head and through a fun and creative process whittle that vision down into a powerful brand that speaks to my target market. They have been essential in the success of the brand. I loved my time working with them. Cannot recommend enough.
Emma, Founder