Brand + Web
Relax It's Done
Relax It's Done offers property management services in Queenstown for private holiday homes as well as holiday rentals for travellers to the region. Their business focuses on delivering premium, high-end holiday home management whilst looking after everything from utility bills to car service to lawns and gardens. Everything holiday home owners need taken care of at their home away from home is fully managed by their professional and friendly team.
For travellers to the area, Relax It's Done offers a boutique personalised service for family holidays, groups of friends, or individuals looking for an exceptional holiday. Booking a holiday is hard! But the Relax It's Done team makes traveling easy with premium touch points and exceptional service.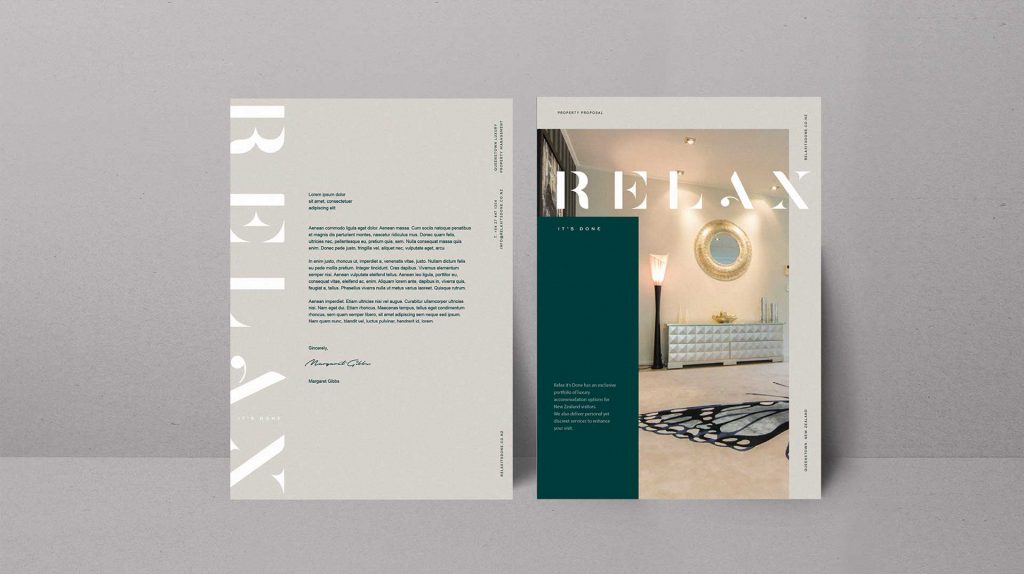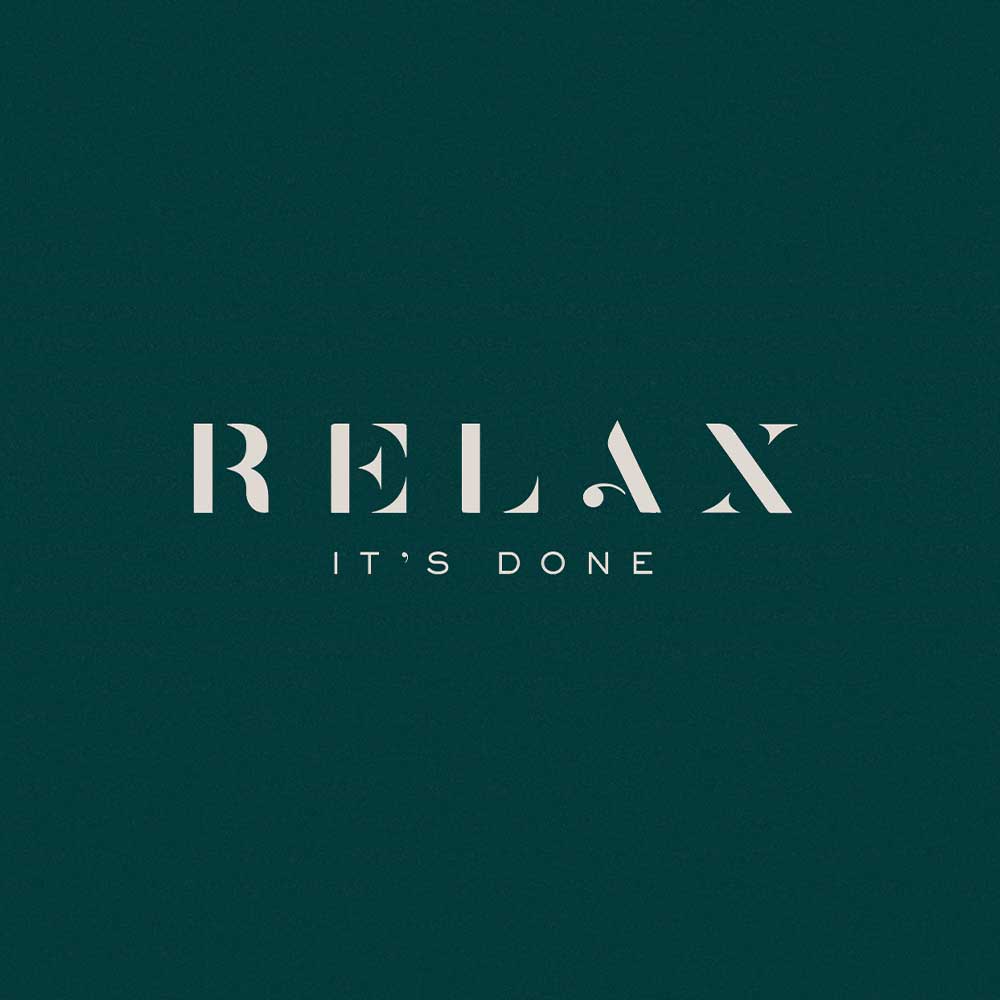 Insights.
As a result of COVID-19 and New Zealand's ongoing border closures, tourists were limited to domestic travel in 2020 which significantly shifted key audience targeting as well as the messaging strategy for Relax It's Done. Rather than serving mostly international tourists, Relax It's Done changed course to direct marketing efforts towards the domestic New Zealand market, which has very different needs and challenges. In the past, Kiwis have been apprehensive to travel to Queenstown because it has a reputation for being expensive and touristy. This presented a challenge when it came to addressing key messaging and advertising collateral.
Rather than hide from the challenge, Relax It's Done recognised this as an opportunity to expand their customer pool and engage a previously untapped audience. However, it was important that we did this without alienating future international visitors, so we worked hard to position the business so that it could serve duel audiences as soon as the borders reopen, with Australian travel requirements fluctuating well into 2021.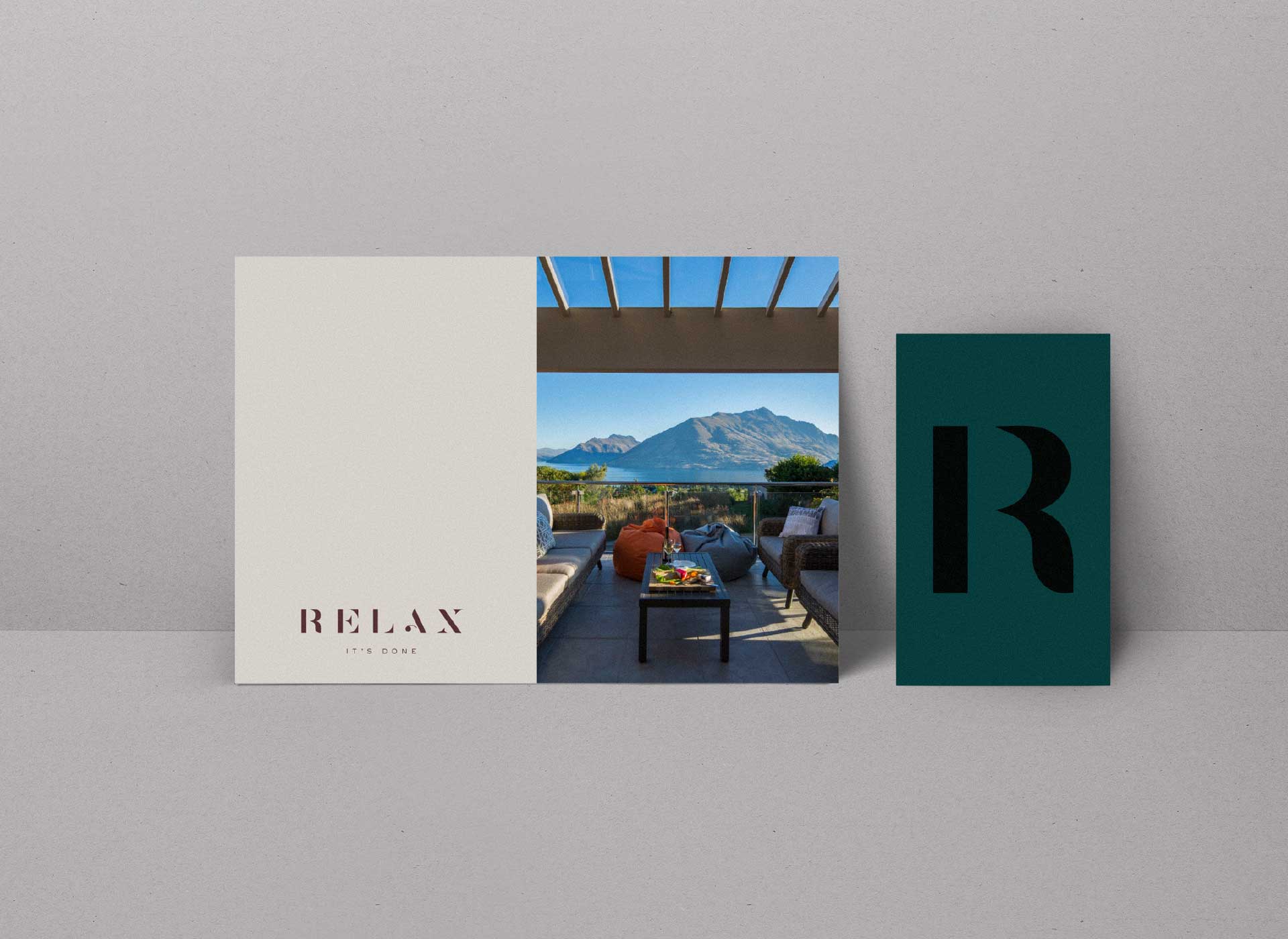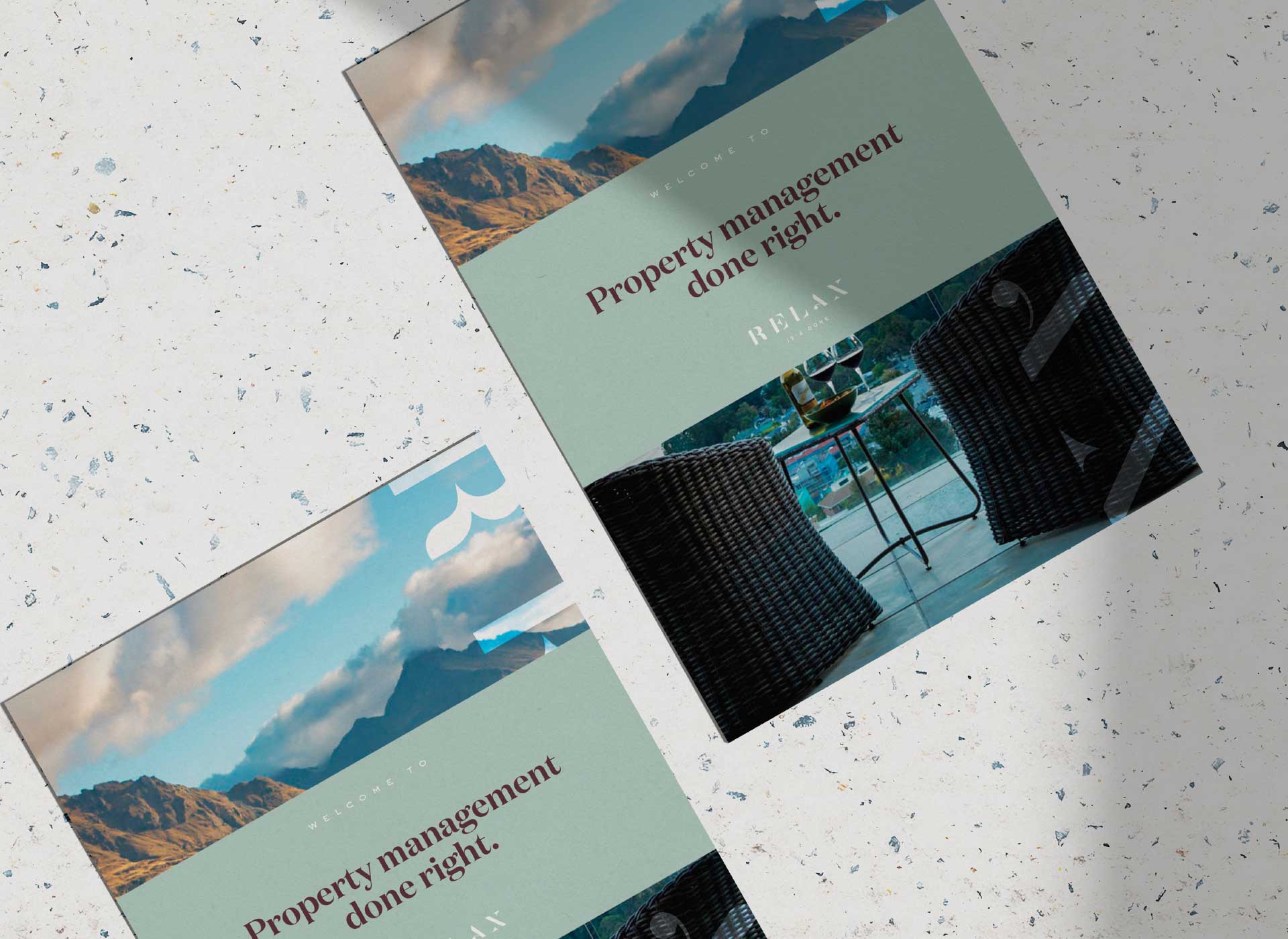 Strategy.
Taking the opportunity to invest in a travel business in the middle of a pandemic might have been seen as risky by some, however, Relax It's Done recognised the opportunity to move ahead with a rebrand and website refresh. Although the past 18 months have been nothing but ordinary from a traveller's perspective, the tourism industry is confident that business will bounce back quickly once border restrictions are lifted. The rebrand and website refresh that we undertook meant that Relax It's Done is now in a strong position to welcome back tourists to Queenstown as soon as possible.
To kick things off, we conducted a Seed Strategy session to uncover priorities during this turbulent time for the tourism industry. The next steps involved curating polished key messages that we could direct to our two primary audiences (holiday homeowners and travellers). We then undertook a complete rebrand and website refresh to reflect updated brand messaging, and also to streamline inquiries with a tailored needs assessment and other UX improvements.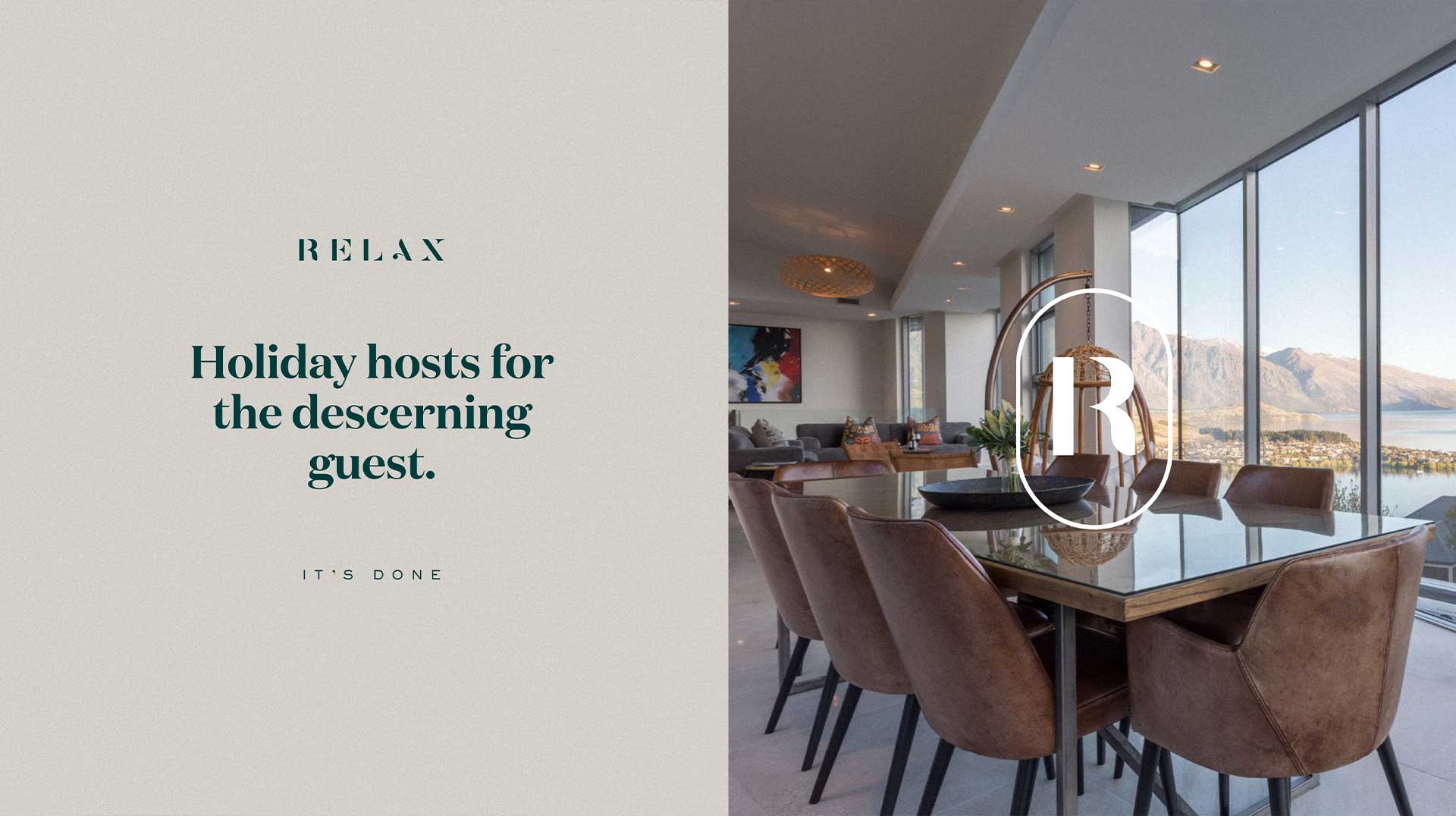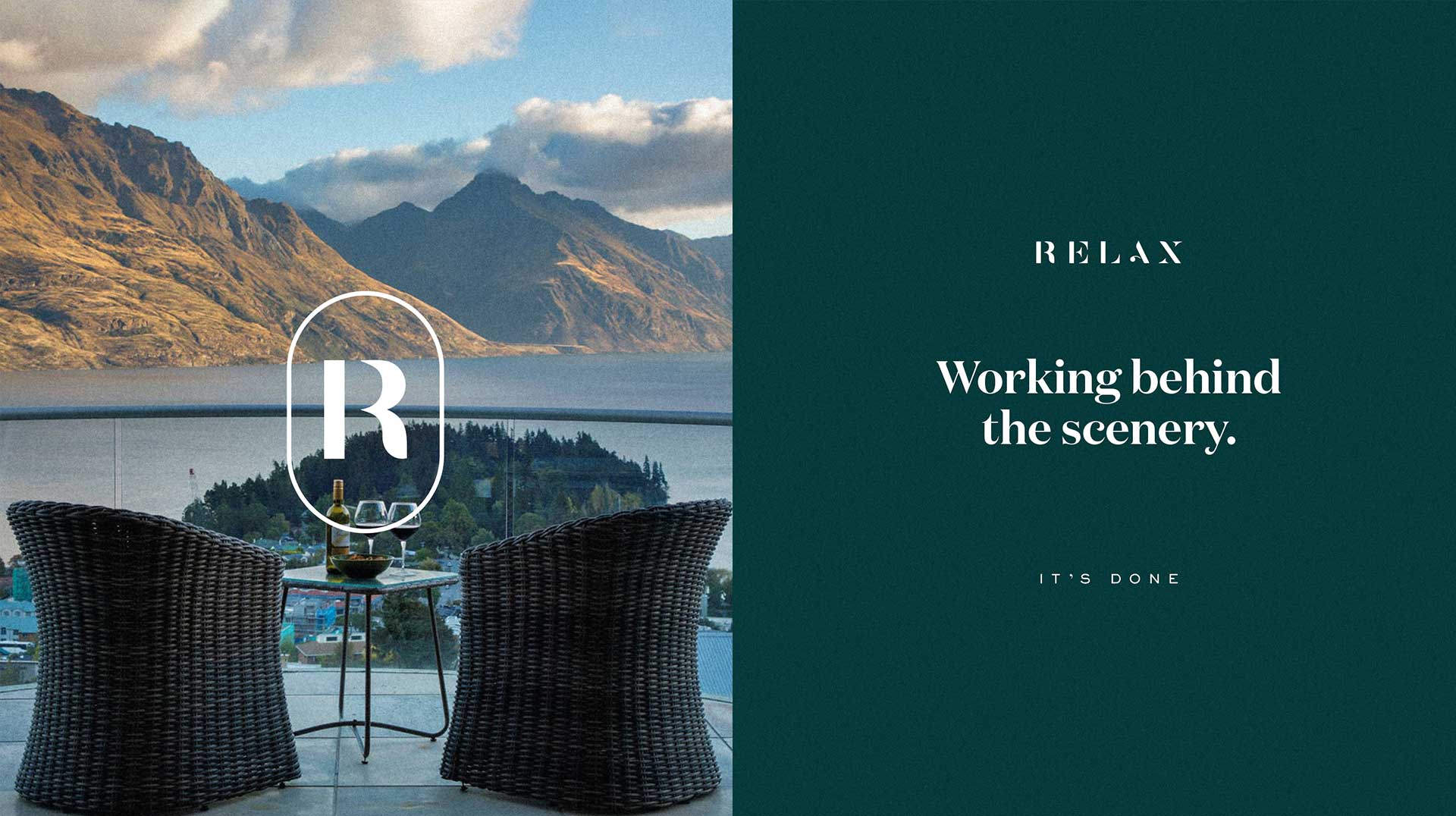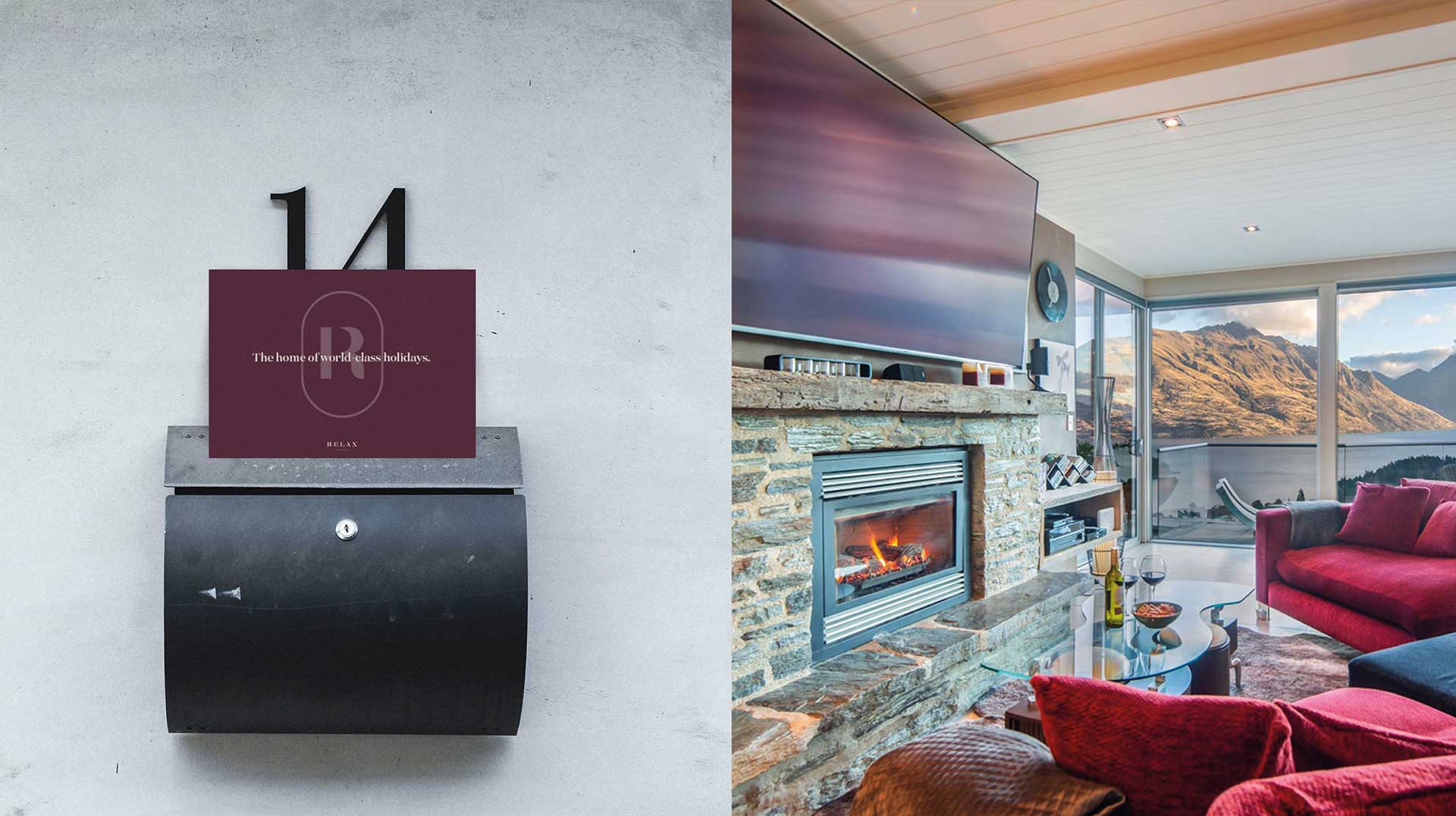 Impact.
Together we launched the new brand and website for Relax It's Done earlier this year. Overall, the team are thrilled with the results, and we can see why. By updating the brand colours to be more modern, while simultaneously retaining the sophisticated and high-end undertones that are an essential part of the business, the brand now resonates effectively with key audiences while setting Relax It's Done apart from its competitors.
Equally, the new Relax It's Done website highlights the updated brand identify, while extending the businesses digital footprint online. Updated brand messaging draws users in and a seamless UX design ensures that the business can maximise booking conversions, while also telling their brand story.
Deliverables.
Strategy
Seed™ Workshop
Positioning
User Profiles & Journeys
Brand Attributes
Competitive Audit
Branding
Logo Design
Visual Identity System
Brand Style Guidelines
Print Design & Production
Collateral Print Marketing
Signage & Wayfinding
Web
Web Responsive Web Design & Development
User Experience Design (UX)
Wireframing & Prototyping
Wordpress CMS
Search Optimisation (SEO)
Marketing
Marketing Launch Strategy
Social Media
Social Media Style Guide