NEW BUSINESS DEVELOPMENT
Out with the old, in with the odd.
Flora Fauna is an online store and experiential showroom in the heart of Queenstown. Taxidermy, art and floral delights abound, where plants, jewels and beautiful objects are found. Here you will find all manner of things, from butterflies to books, from peacocks to philodendrons. For curious minds, and hunters of treasures.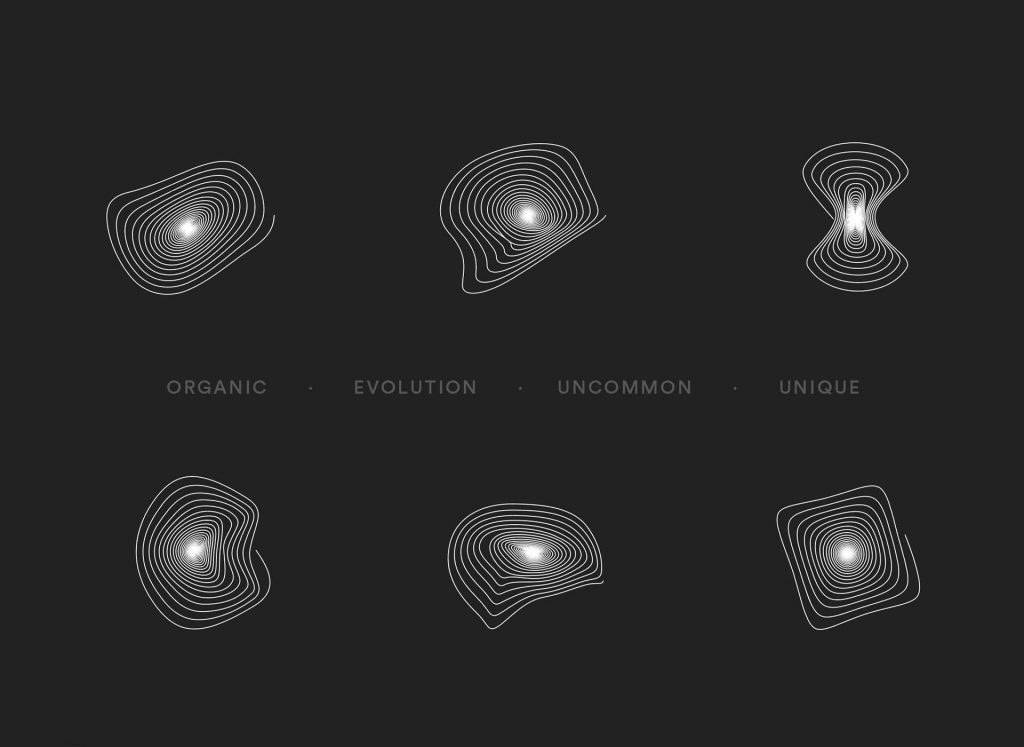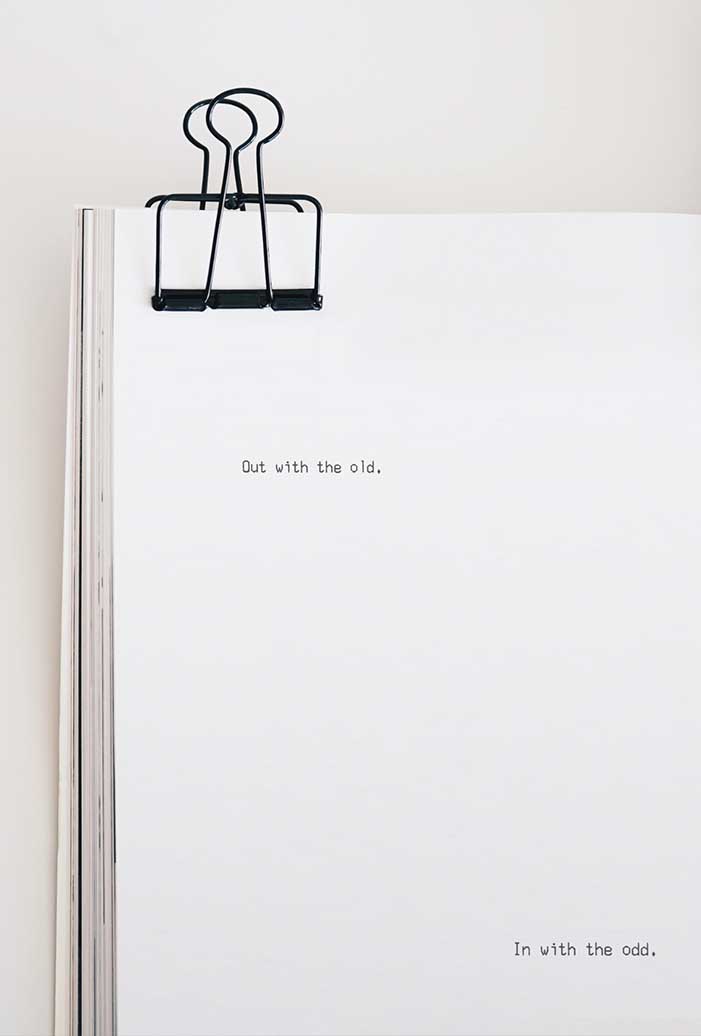 Insights.
Our approach to developing the Flora Fauna brand was to entice curiosity and use natural elements and colours to represent the unique and wonderful items found in this thoughtfully curated gift gallery.
With shifting economic expectations coming off the tail end of COVID, it was essential that Flora Fauna came to market with a clear brand identity that was entirely unique, eye catching, and enticing, for shoppers who may have been uncertain about discretionary spending during a pandemic.
Ahead of the planned shop opening, we worked hard to refine the brand positioning for Flora Fauna, and did a deep dive into target customer demographics so that we could produce targeted messaging tailored specifically for our audiences' wants and needs.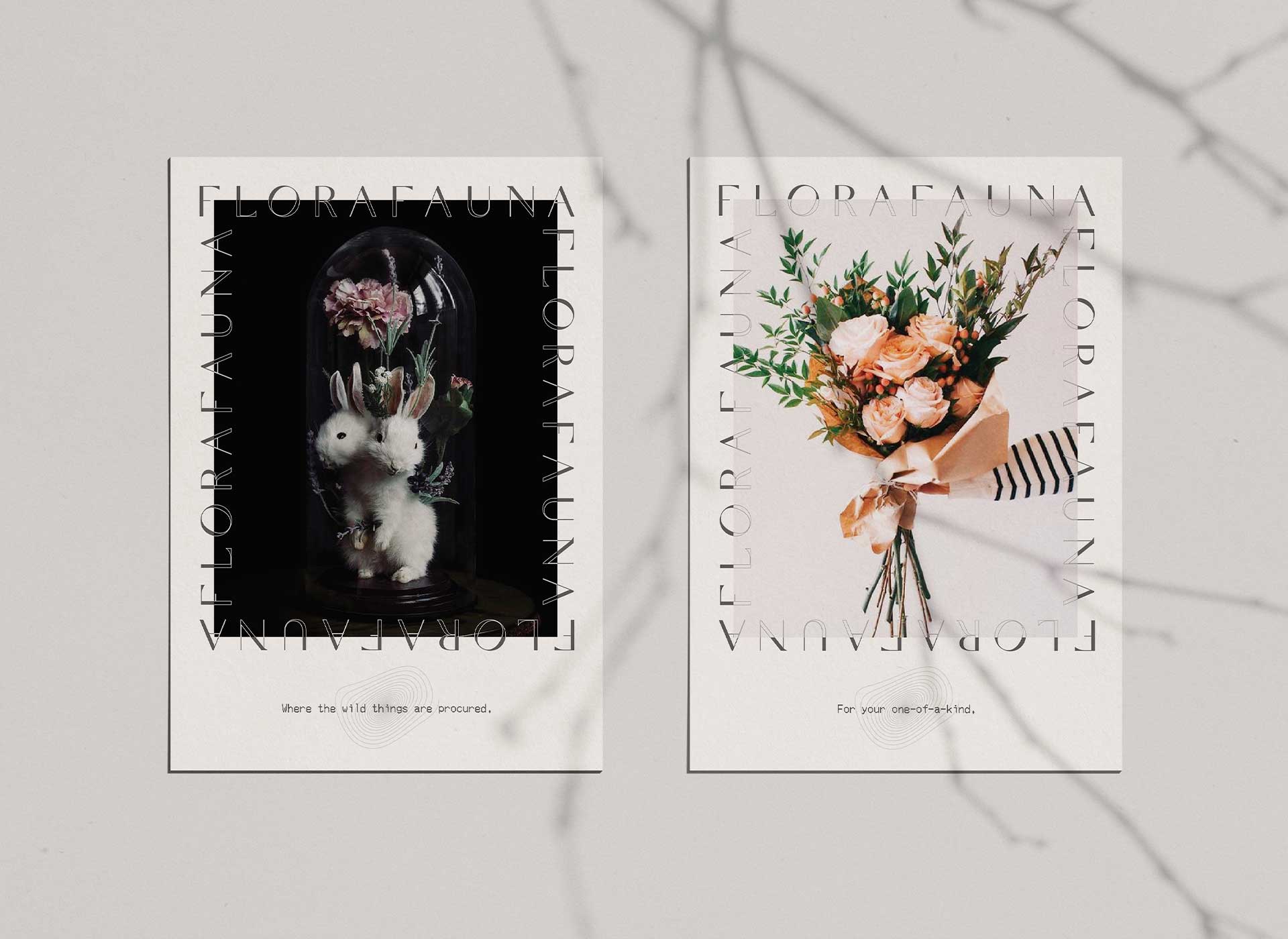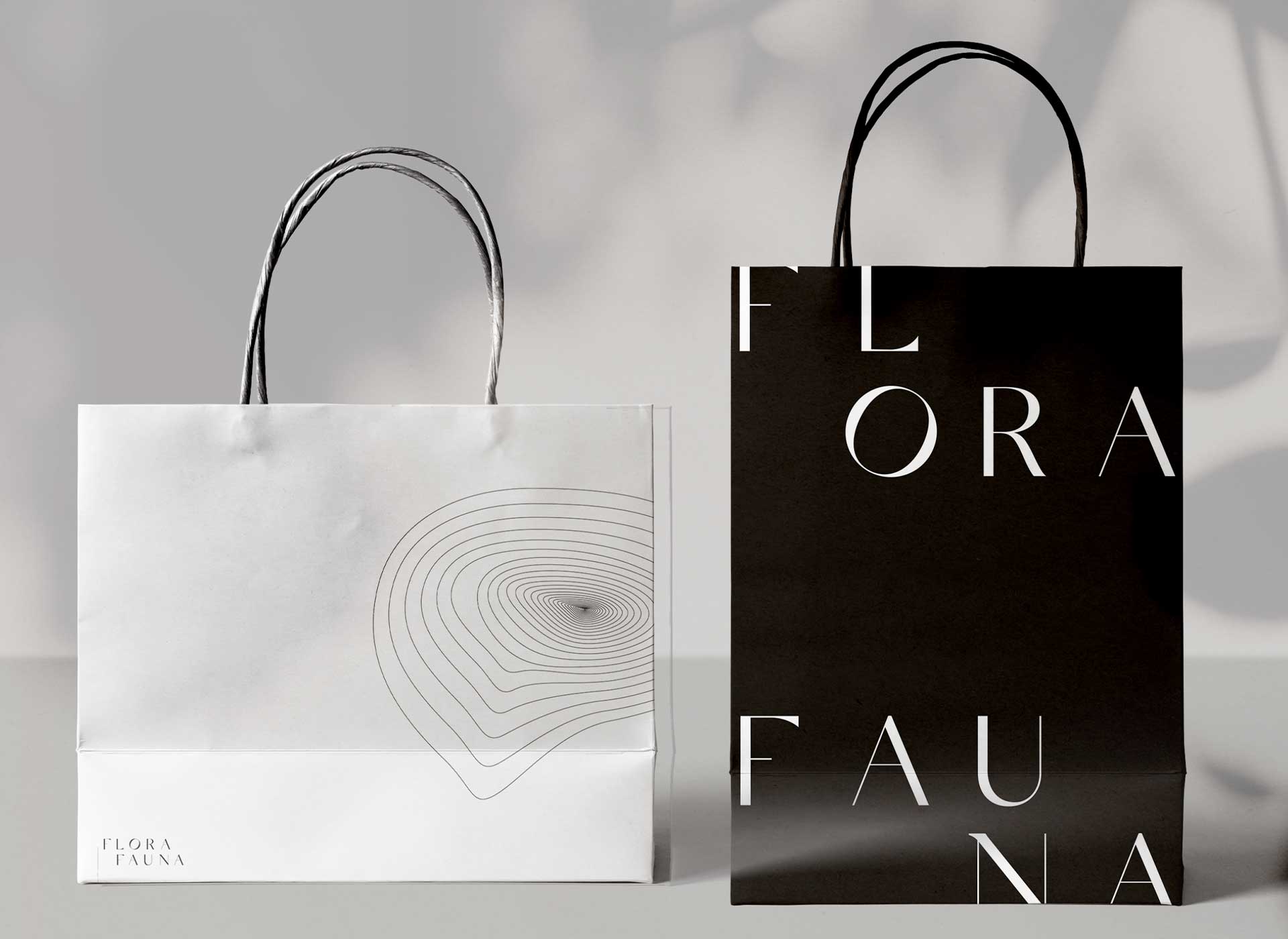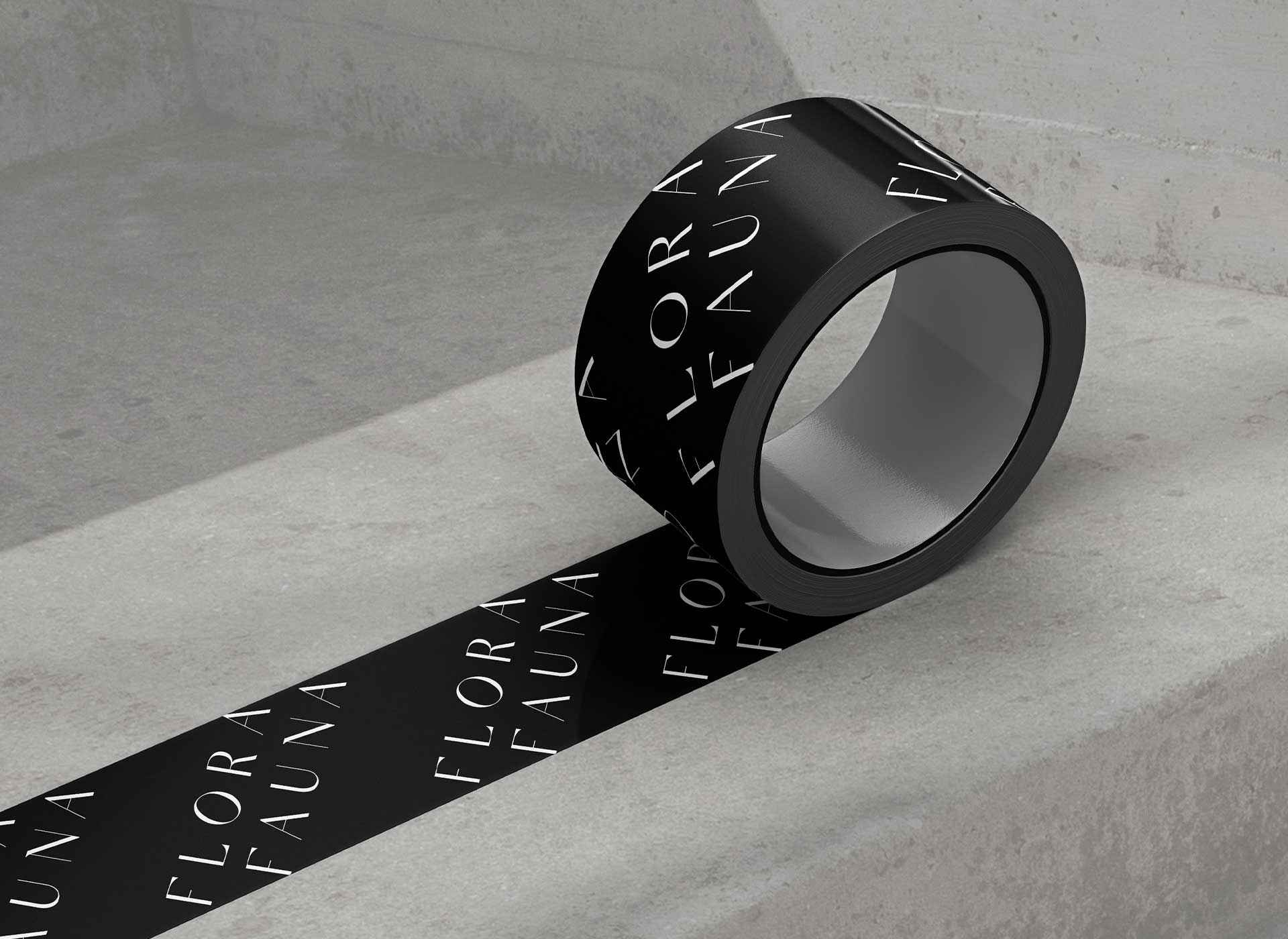 Strategy.
Flora Fauna's brand identity was inspired by the unique fingerprint found in every aspect of the natural world. From snowflakes to woodgrains, every living thing has a unique mark that's ever evolving and beautiful in its own unique way, shape and symbol. Black and white are vital components to the brand palette. Both white and black are used to define space on in the branding and on the website.
The brand tag line, Wunderkammer, meaning cabinet of curiosities, is a representation of the overall ethos and mission.Flora Fauna is a Wunderkammer, a wonder chamber, a space dedicated to nature itself. It is a room of curiosities in which you will find plants, animals, and all thingsin between. It envelopes, inspires, and delights. The brand had to embrace this innate evolution, and reflect the natural touchpoints on display throughout the gift gallery.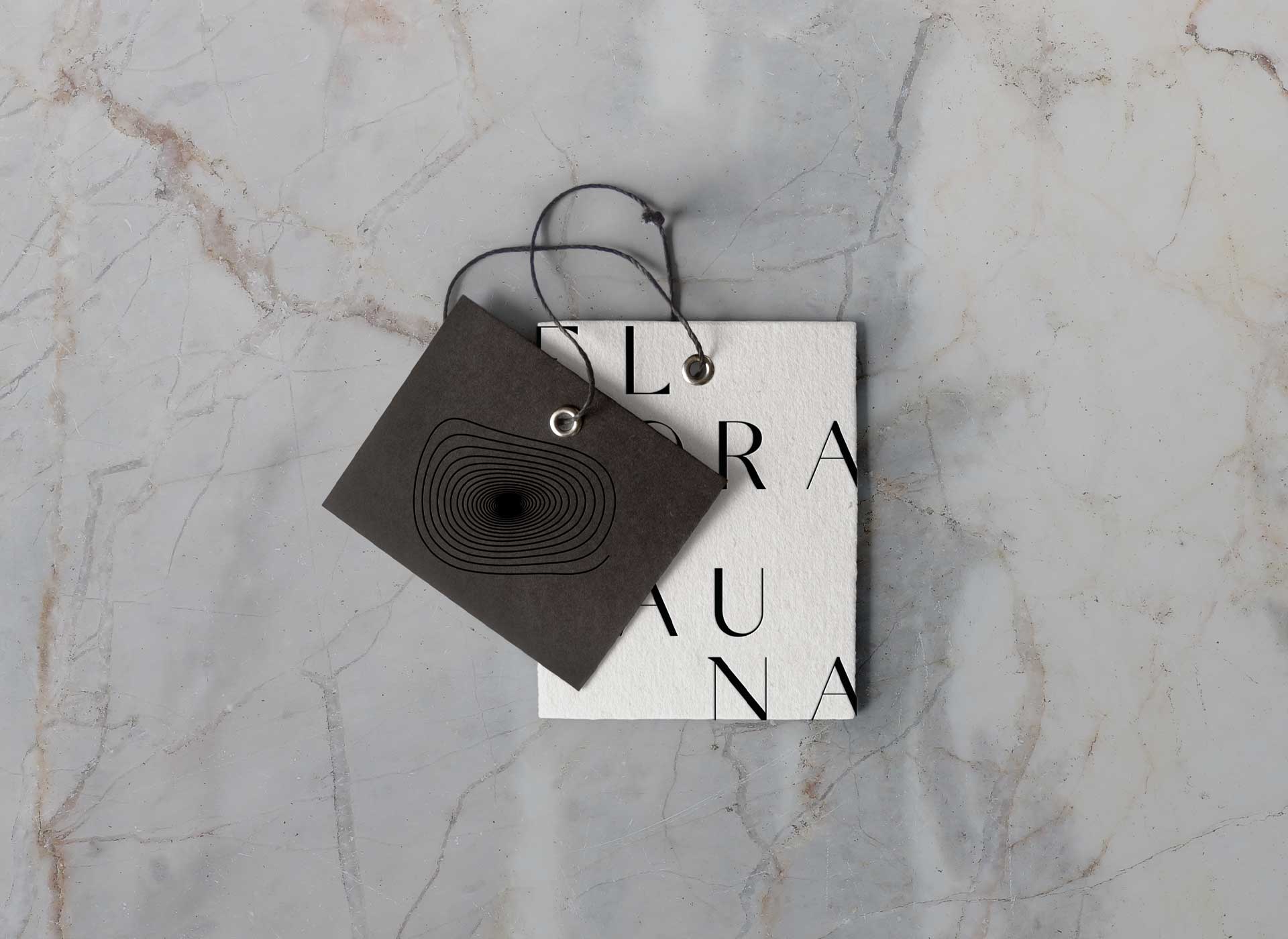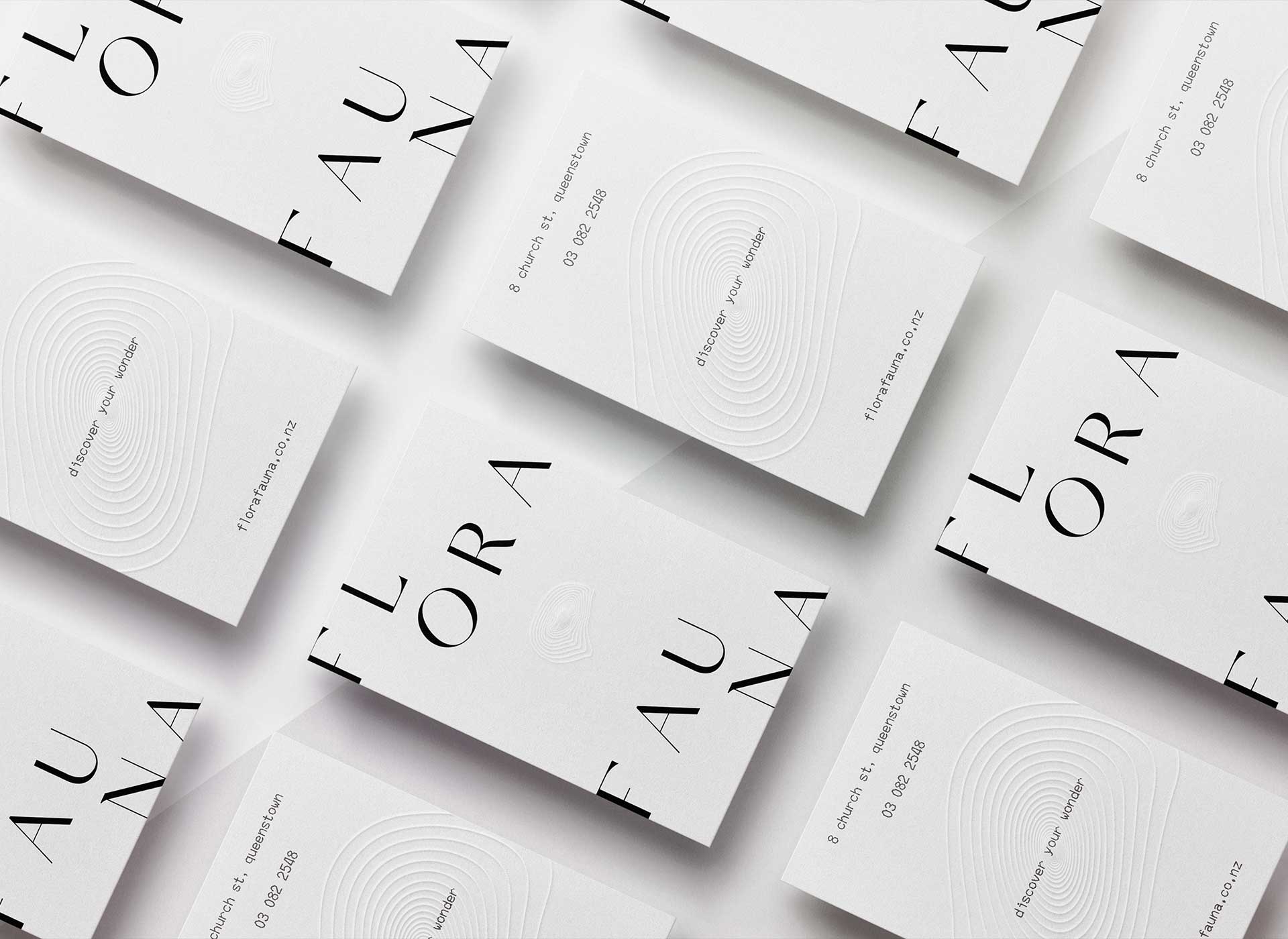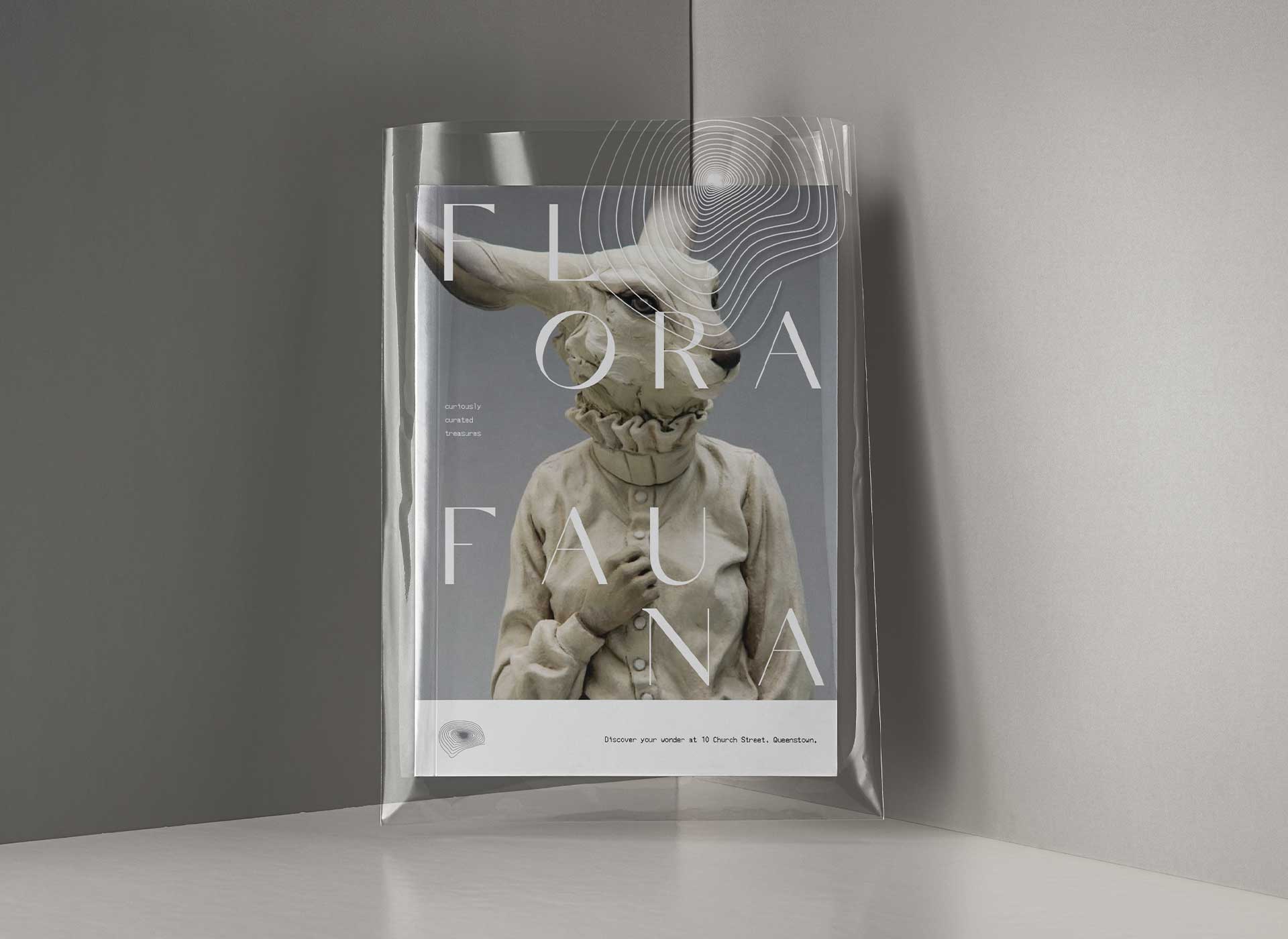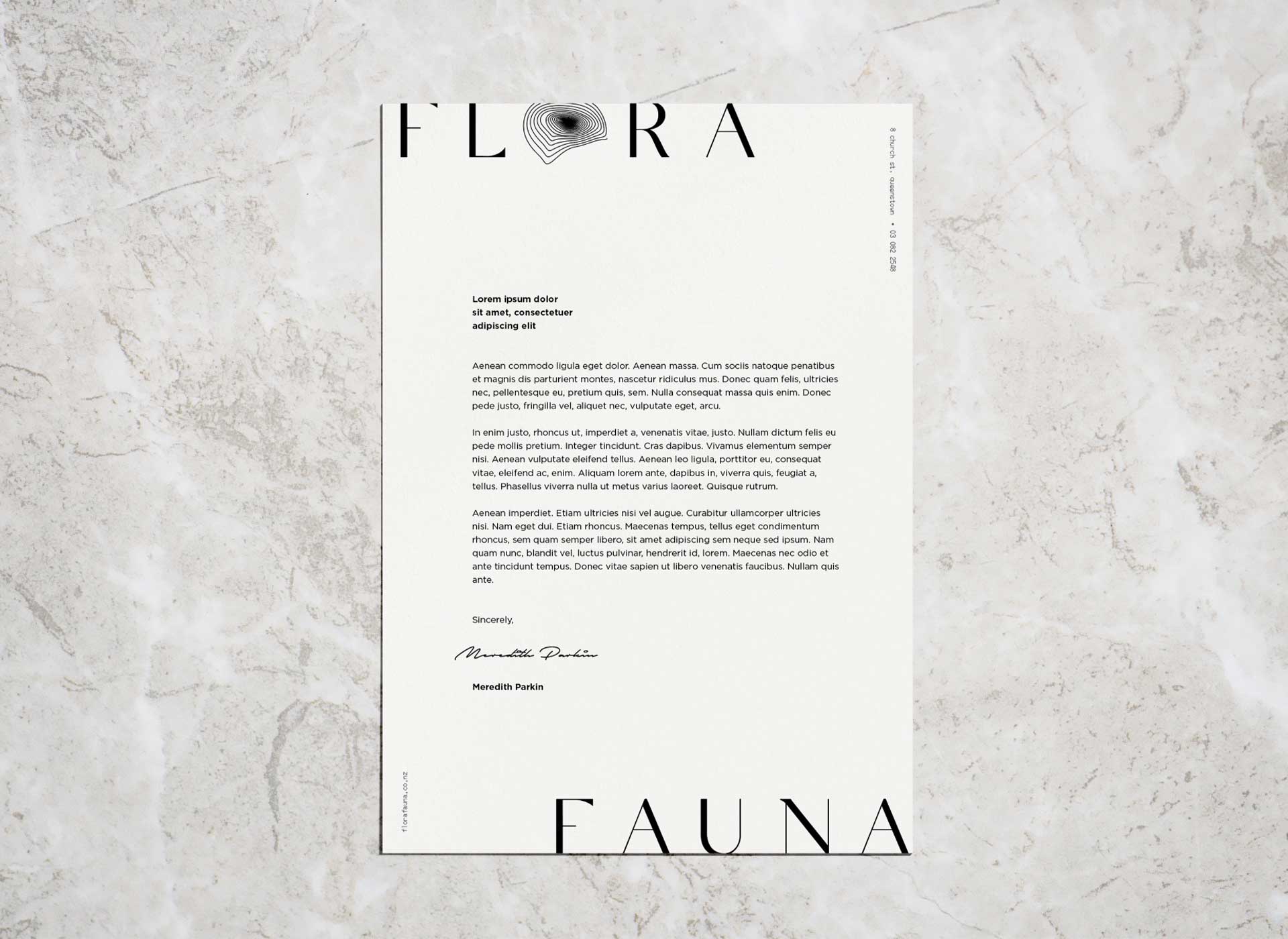 Impact.
By starting early, our strategic approach allowed us to grow our audience ahead of the shops opening: both physically and online. Digital marketing
tactics like the website and social media channels were launched to introduce the world to the Flora Fauna brand—especially those who may not be able to visit the physical shop in Queenstown.
It was essential that the brand's online touchpoints mirror the immersive experience of wandering around the gift gallery in person. To that end, Flora Fauna's website shows off the intricacies of the brand, with many animated touch points inspired by nature. Flora Fauna is all about nurturing the wild and nourishing the wonderful, and we wanted these oneof a kind touches to carry through to the brand's digital presence.
Visit Flora Fauna Website
Deliverables.
Strategy
Seed™ Workshop
Positioning
User Profiles & Journeys
Brand Attributes
Competitive Audit
Branding
Logo Design
Visual Identity System
Brand Style Guidelines
Print Design & Production
Collateral Print Marketing
Signage & Wayfinding
Web
Web Responsive Web Design & Development
User Experience Design (UX)
Wireframing & Prototyping
Wordpress CMS
Search Optimisation (SEO)
Marketing
Marketing Launch Strategy
Social Media
Social Media Style Guide