Brand Transformation
Delivering innovative solutions
Dart Engineering is a Queenstown-based, premium engineering firm helping quality-conscious customers feel well looked after by delivering value and reliability. They offer solutions for commercial, residential and industrial projects and are experts when it comes to stainless and aluminium application. It's an exciting time for Dart Engineering — they've recently expanded their operation to Dunedin, with a new shop and bigger facility to better meet the needs of key customers across Otago.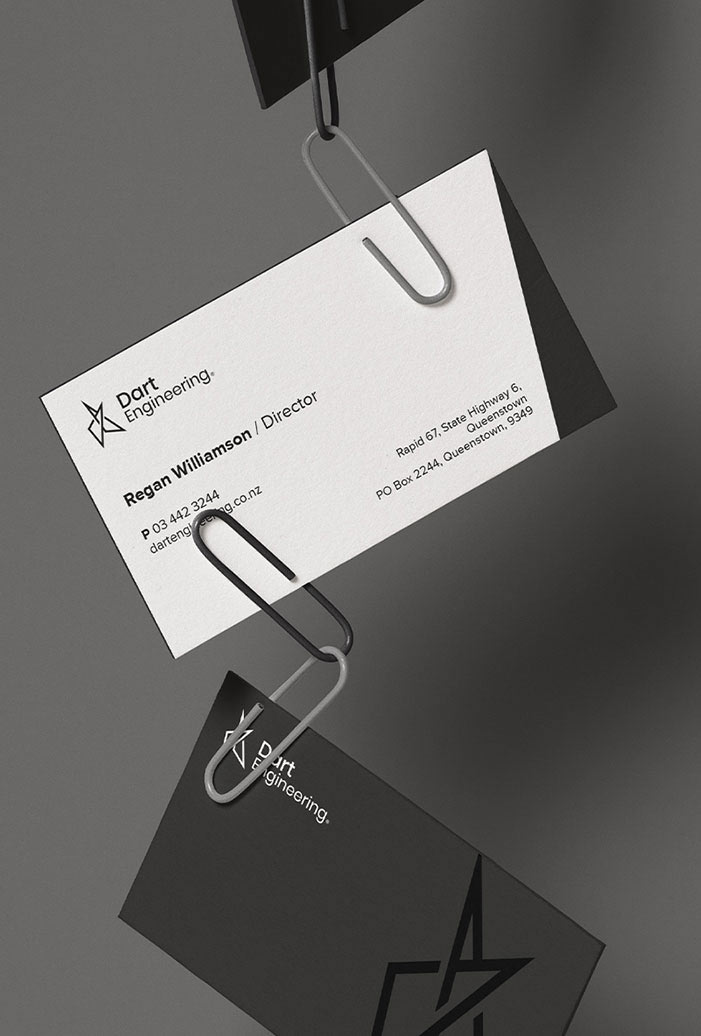 Insights.
With the recent expansion to Dunedin, Dart Engineering knew it was the right time for a brand refresh. The first step in our creative journey was researching market insights and identifying how our target audience and key stakeholders might differ in Dunedin, compared to the Queenstown market, which they were familiar with.
Our results showed the Dunedin market was a bit more reserved and risk averse. To make the brand refresh a success, we had to consider all audiences and demographics when developing the new identity. Ultimately, the brand had to reflect Dart Engineering's long history in Queenstown, while also appealing to the new Dunedin market. Plus, since the business was entering a new market, making a bit of a splash was also a priority.
Dart Engineering was looking to refresh their brand with something modern and tech that sets them apart from more old school engineering firms. The team were keen to combat the old-fashioned, out-dated and archaic reputation often associated with their industry and instead go for something bold and modern. They are a technological leader in their industry, and we knew their brand had to convey that leadership.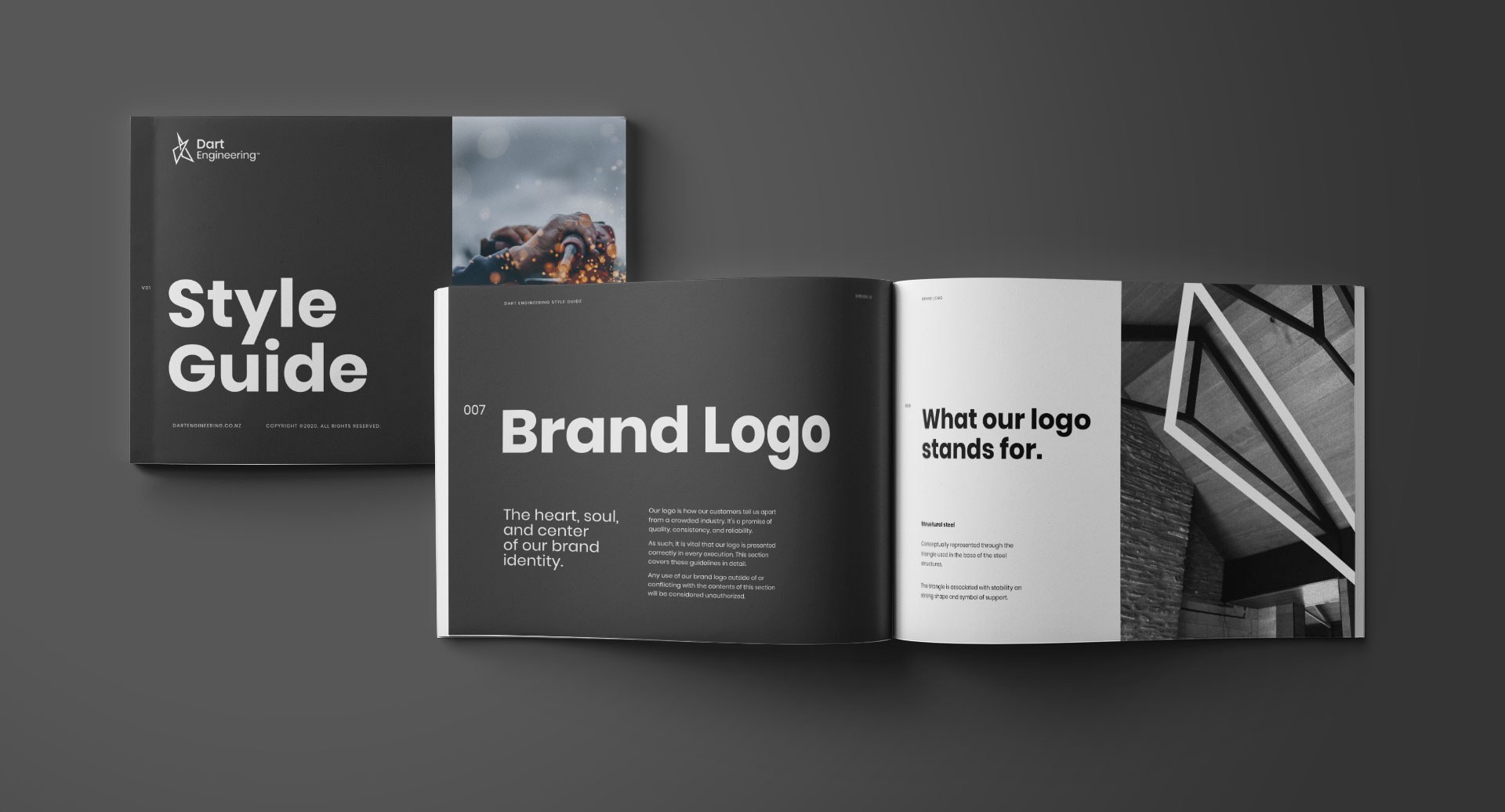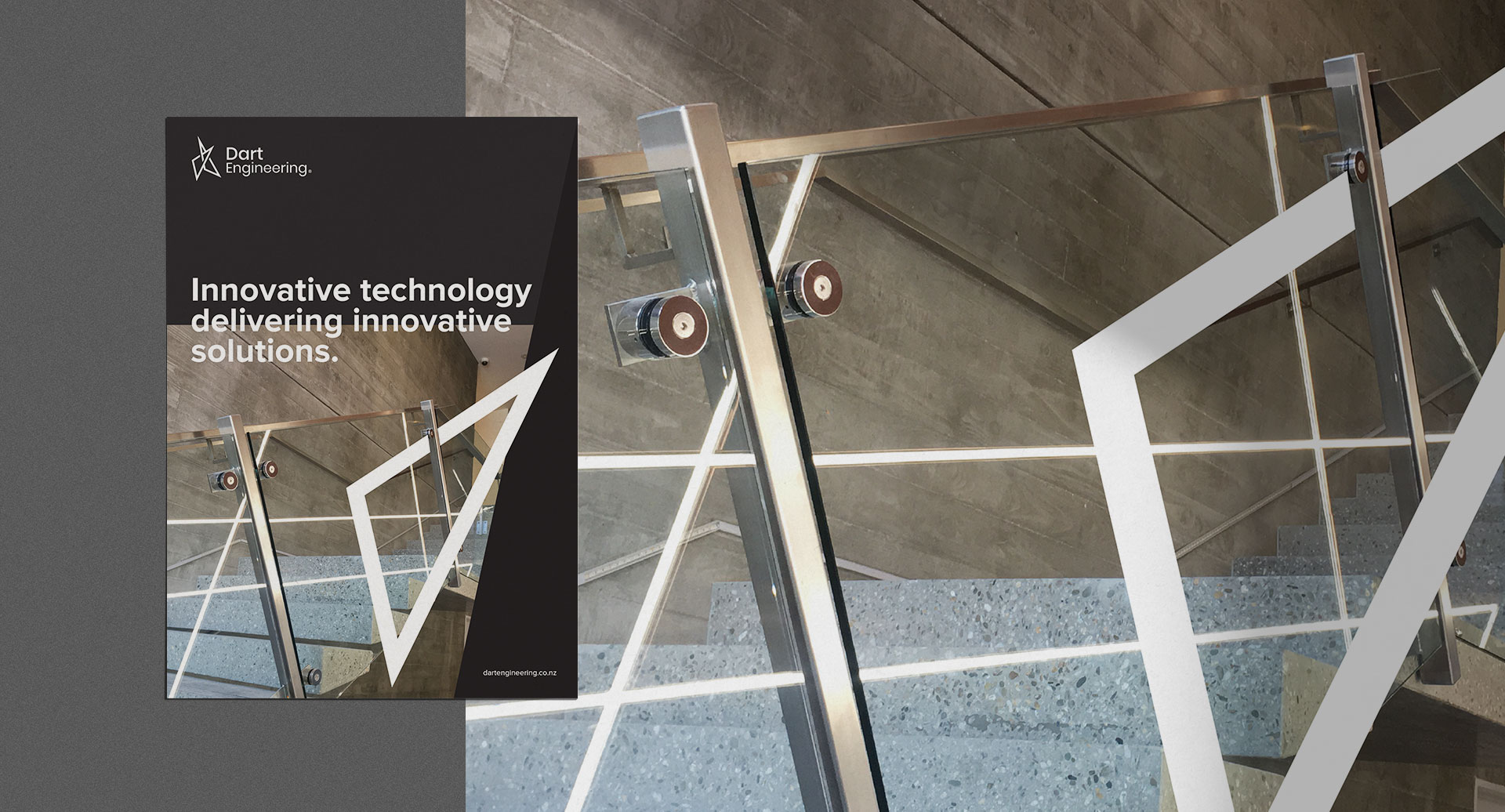 Strategy.
Expanding into new territories can be risky and we needed to make their mark in a bold and memorable way. Our approach when it came time to develop the brand was to convey their expertise and reputation in a way that was adaptable across multiple territories.
Since they are experts when it comes to stainless steel and aluminium application, we knew early on in the design process that we wanted that expertise, and the raw structural steel materials to translate throughout to the brand identity.
Inspired by the humble triangle, used in construction because they provide sturdy foundations to various infrastructures. Due to their rigid forms, triangles can withstand tremendous pressure. The brand icon is symbolic with stability: a strong shape and symbol of support. A clean and modern typeface complimented with a high contrast palette and sharp lines bring it all together.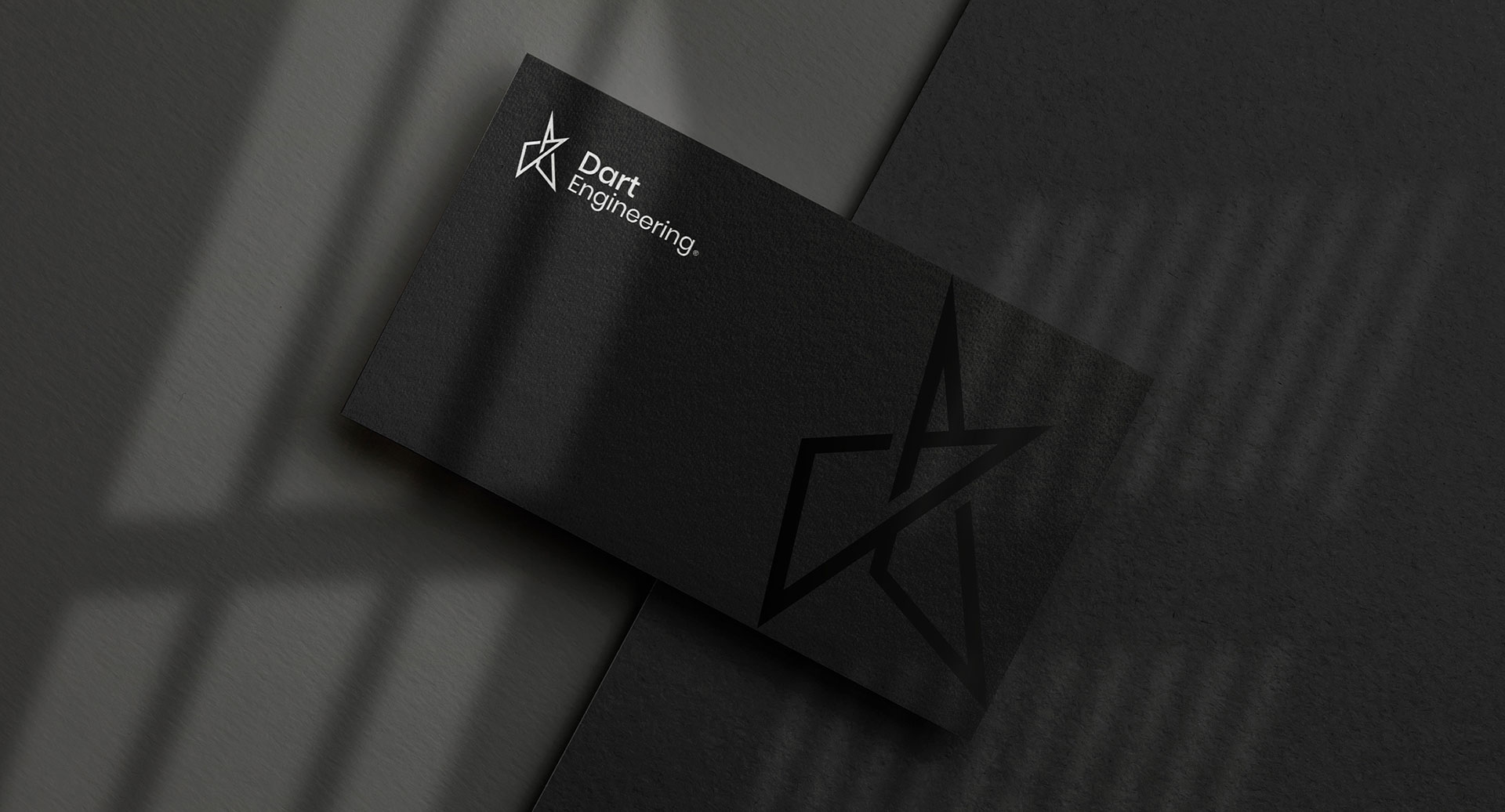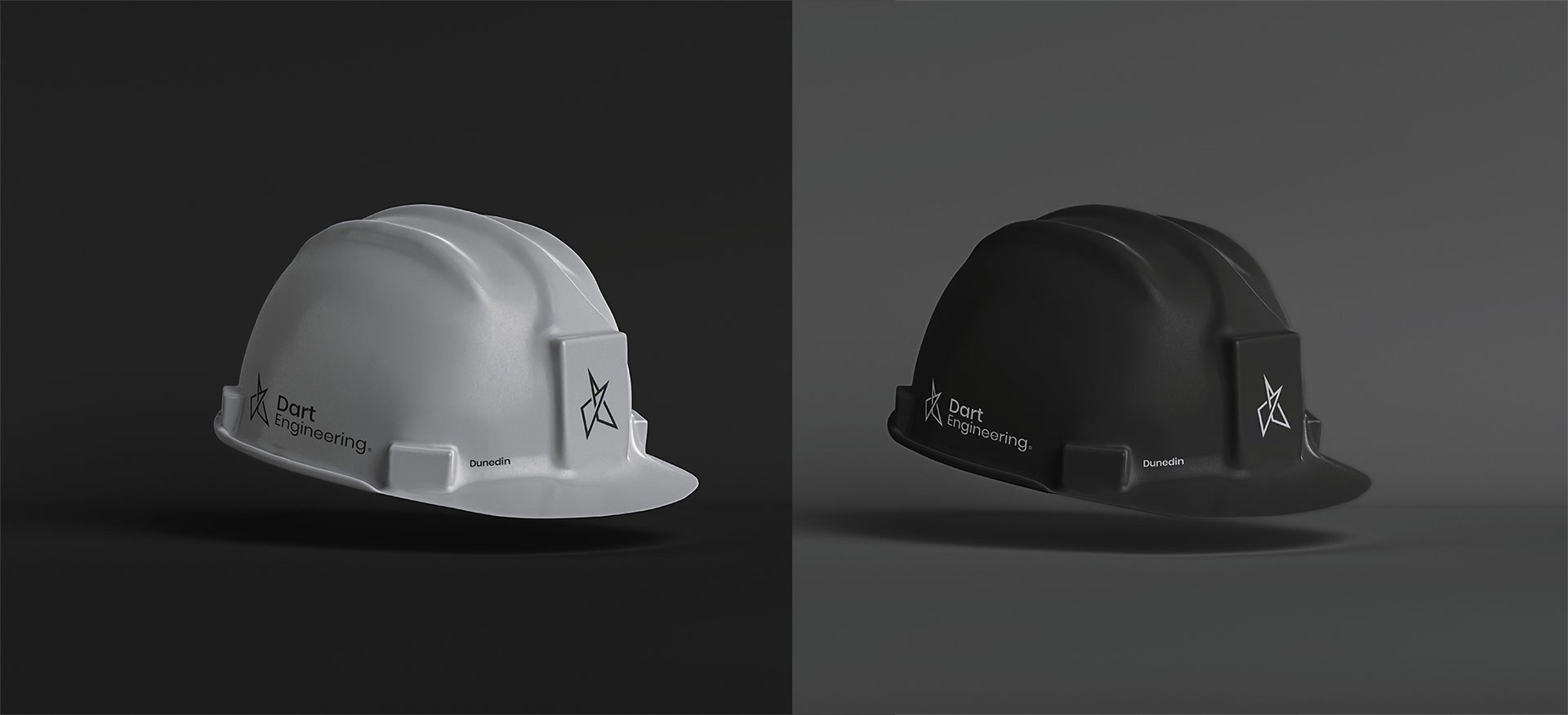 Impact.
Well let's just say we set out to make a splash, but it's turned into more of a wave.
With new signage now visible on the high traffic section of Frankton Rd in Queenstown, rumbles are already being heard throughout the engineering community and beyond about the bold, new look Dart Engineering are showcasing. Long standing customers are embracing the brand refresh, as it pays homage to the company's long history and proven track record, while setting the tone for the future.
In terms of the Dunedin market, the entrance has been seamless. New storefront signage boldly announces Dart Engineering's arrival to market, and team members are eager to show off the new branding across work uniforms, merchandise, and through digital marketing efforts. With a website refresh still to come, we can't wait to see brand awareness efforts rolled out across all of Otago and beyond in the months that follow.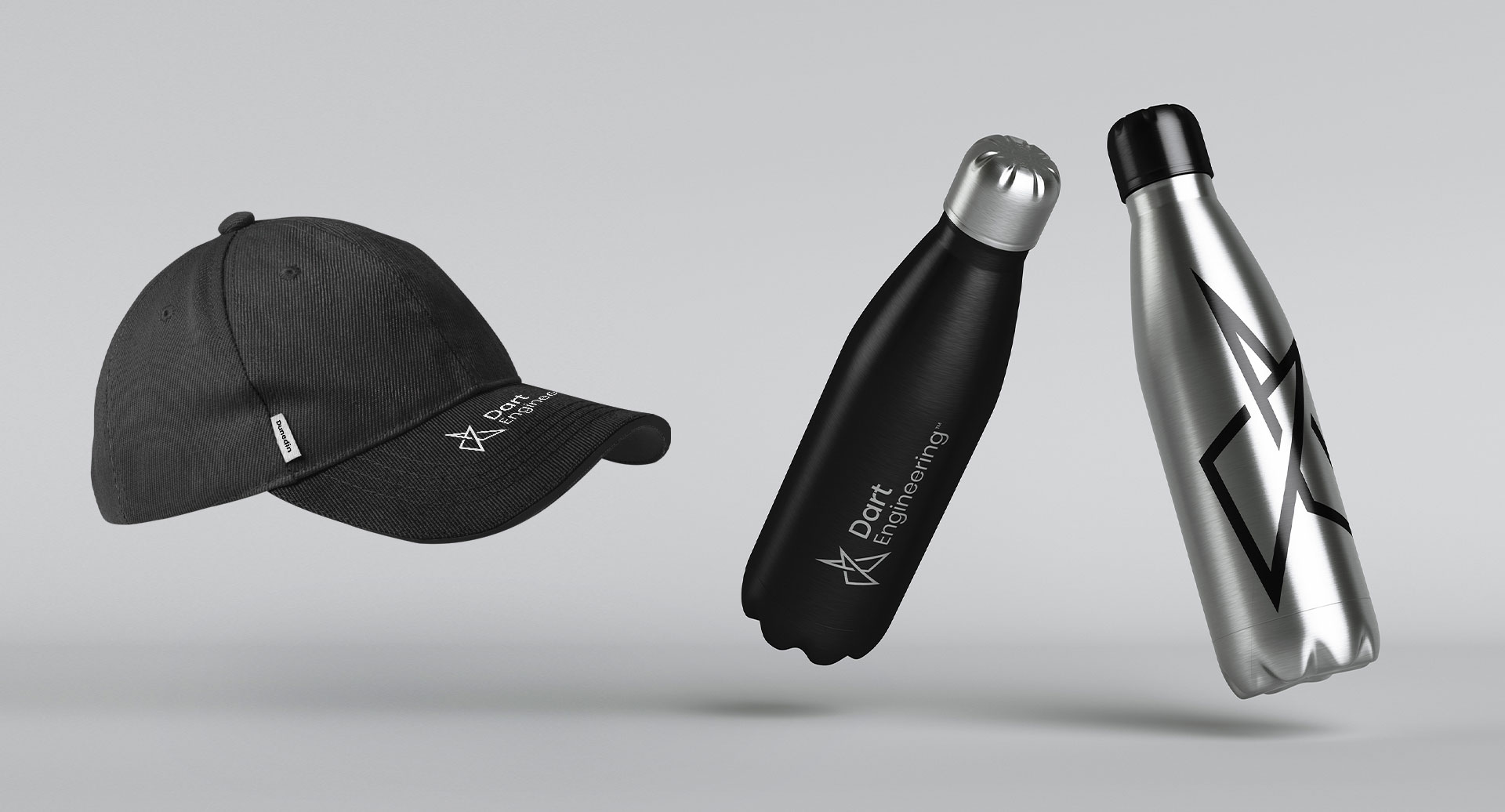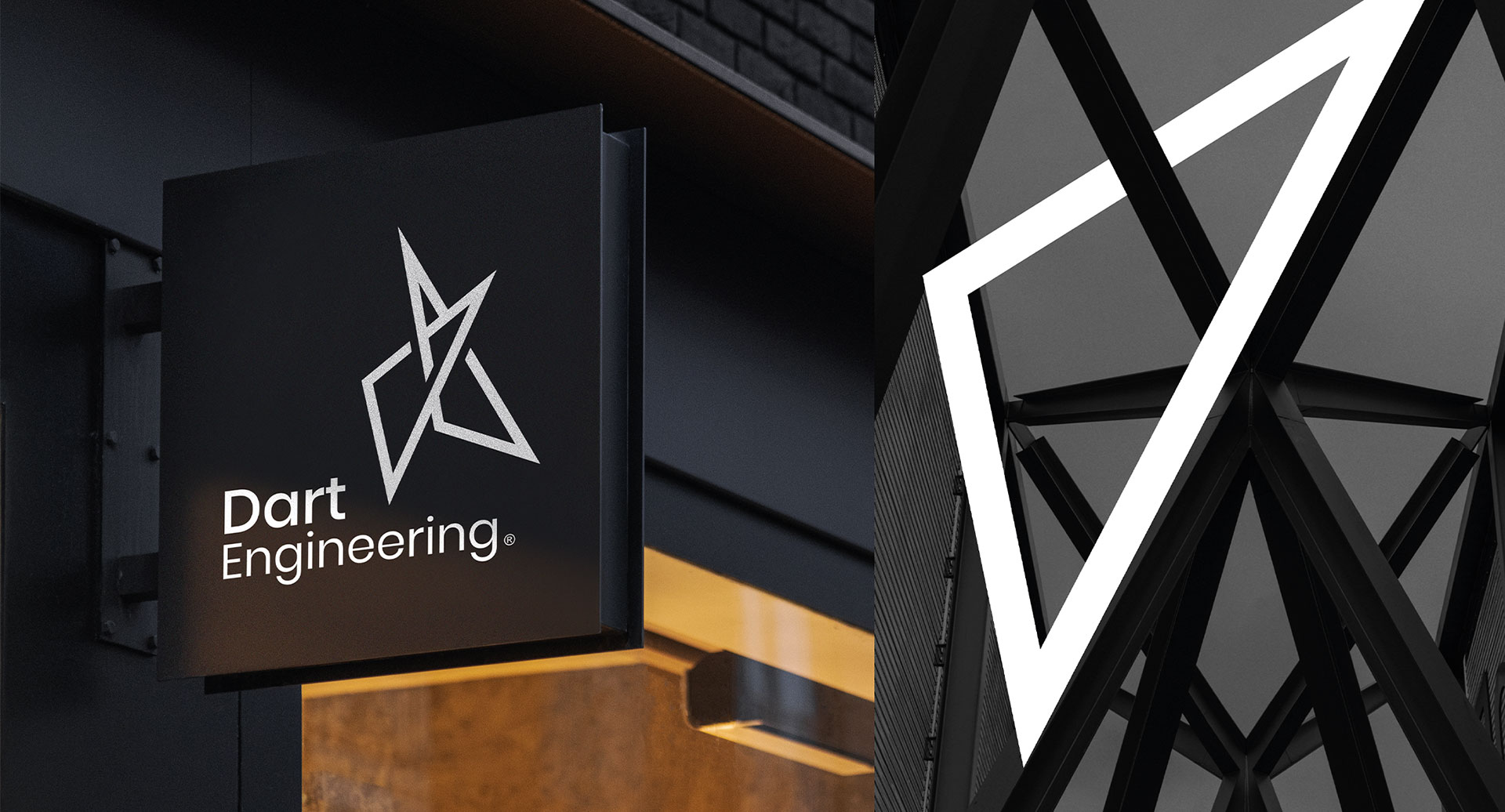 Deliverables.
Strategy
Seed™ Workshop
Positioning
User Profiles & Journeys
Brand Attributes
Competitive Audit
Branding
Logo Design
Visual Identity System
Brand Style Guidelines
Print Design & Production
Collateral Print Marketing
Signage & Wayfinding
Website (coming soon)
Web Responsive Web Design & Development
User Experience Design (UX)
Wireframing & Prototyping
Wordpress CMS
Search Optimisation (SEO)