Brand Strategy
Discover unconventional conventions
HQNZ are an award-winning destination & event management company producing events from the BMW Germany Mottorad Intl GST Trophy to Amway China, the largest incentive to ever come to New Zealand. With over 20 years' experience executing events in Queenstown and beyond, HQNZ want to take your dream event and combine it with their passion, creativity, authenticity and experience. With thousands of happy clients all over the globe, HQNZ are an event partner that's all about making you look good.
HQNZ don't look at your conference, incentive or event as one standalone component, but rather as an opportunity to put their client's brand on a platform and weave messaging and key objectives intricately through a series of events. HQNZ like to stand back and look at the big picture and then partner closely with clients to bring that vision to life.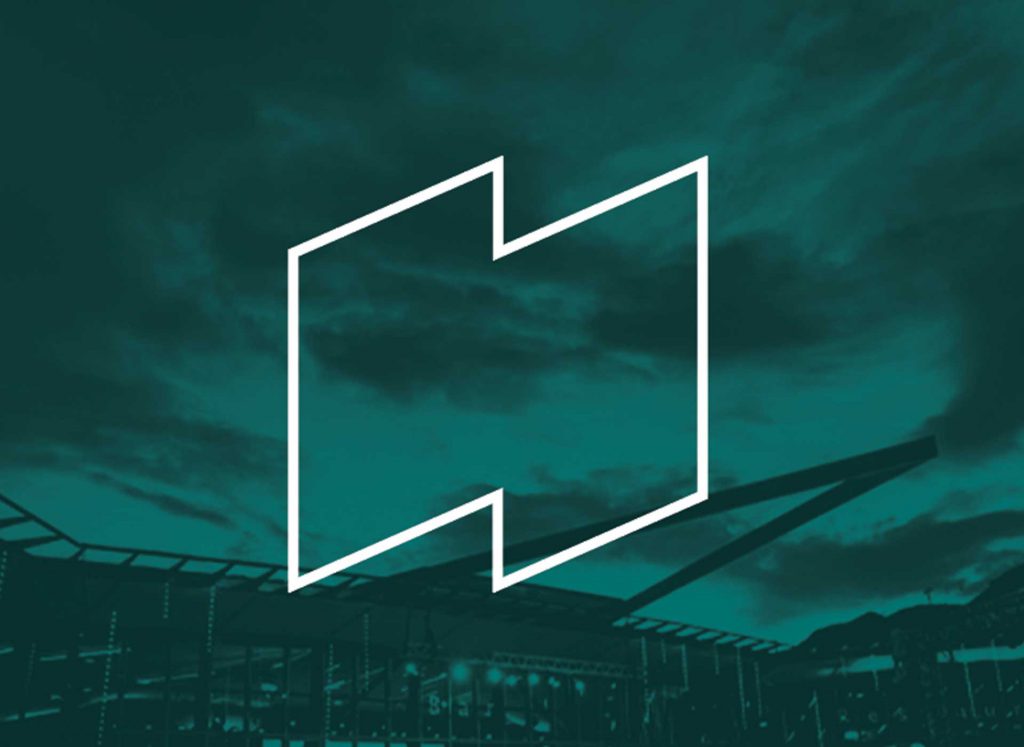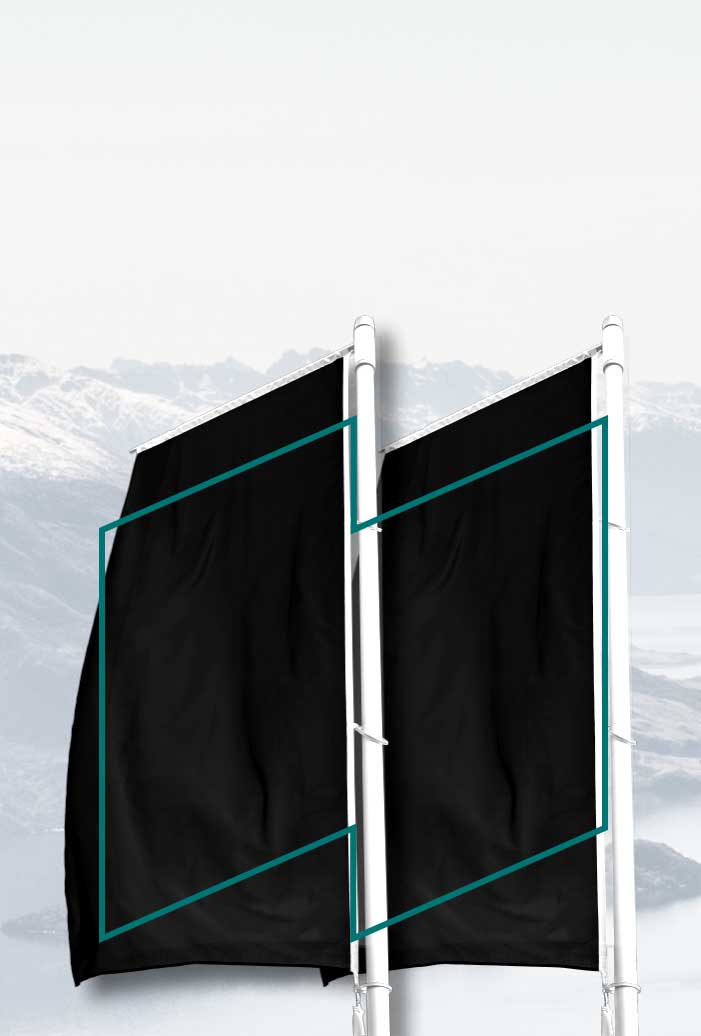 Insights.
What became clear early on in our strategy session with HQNZ was their commitment to their clients and their desire above all else to deliver once in a lifetime events. HQNZ are experts when it comes to delivering destination and event management and a key goal for the brand was to convey their expertise in a concise and professional way.
With Coronavirus significantly disrupting the overseas travel market, a brand refresh at this time brough a unique set of challenges. Rather than focusing on delivering conversions, the brand refresh was also an opportunity to drive awareness in key overseas markets, and generate a pipeline of leads, that can be converted once New Zealand reopens its boarders. In the meantime, HQNZ has also pivoted to focus on the domestic market, so the brand refresh had to also resonate to a local Kiwi audience.
We were challenged to create a brand that speaks to the obstacles ahead of the event industry. A brand with its finger on the pulse. A brand that steps beyond the ordinary during especially extraordinary circumstances.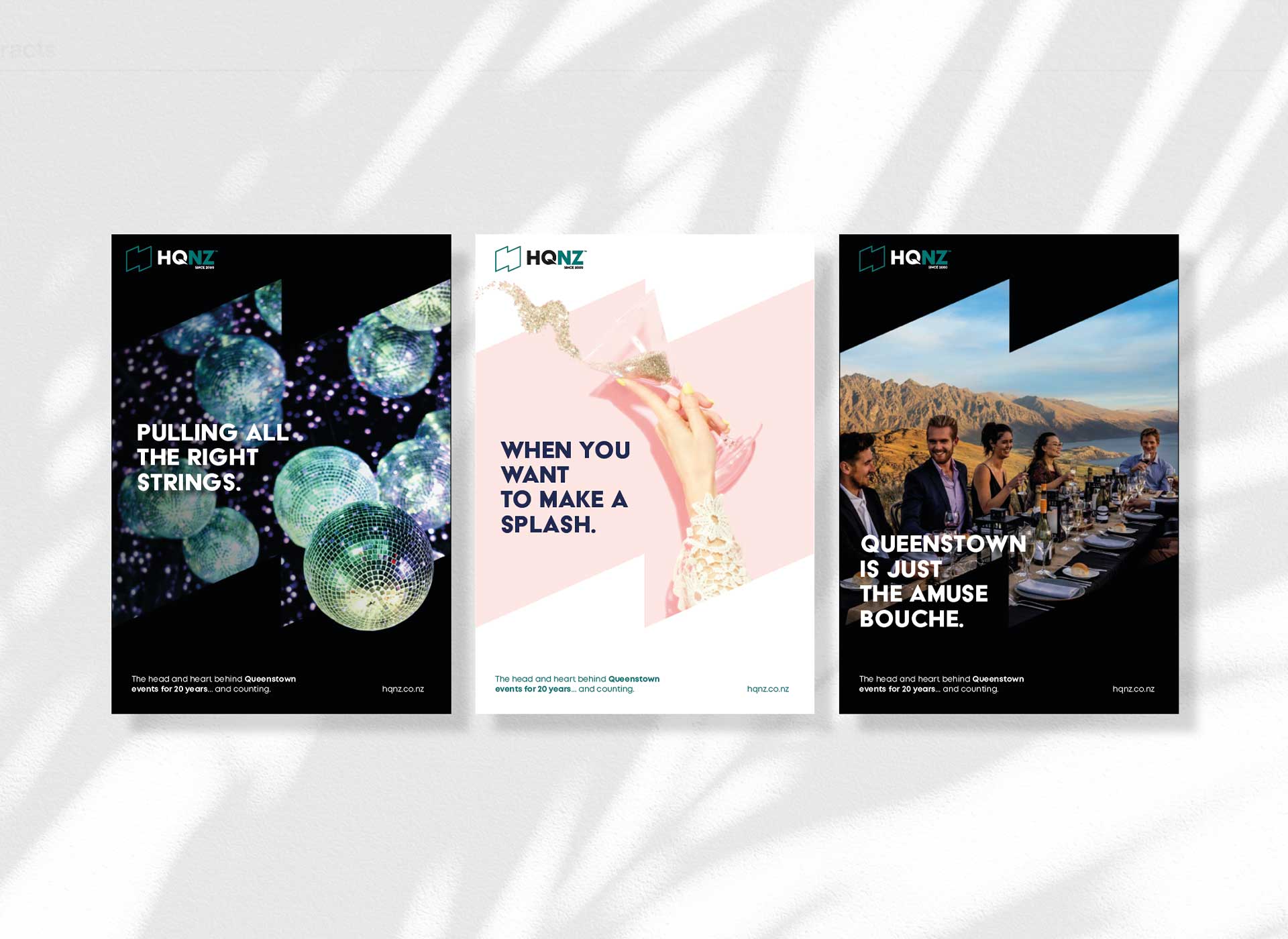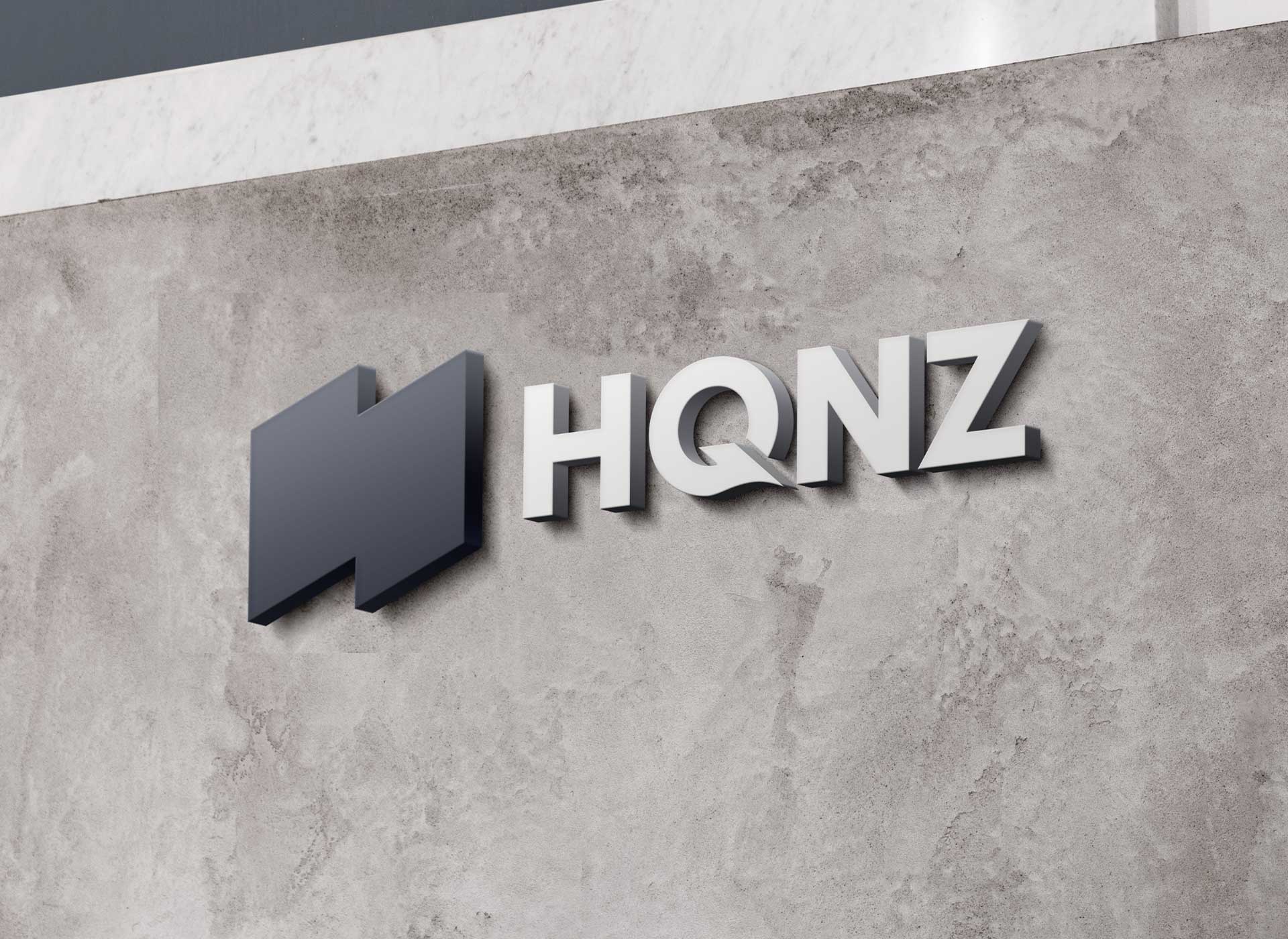 Strategy.
Vibrant, fun and supportive, our approach to developing the HQNZ brand was to convey expertise and reputation in a way that adapts to multiple audiences and emphasises their place in the market as a forward-thinking brand. We wanted to maintain a sense of brand evolution through the colour palettes, while also conveying modern and confident aesthetics.
What the logo stands for: Flag have long been used to display pride, dignity and they are a sacred symbol that can hold great significance. A flag is a symbol that communicates globally. It's all about belonging. The cardinal rule of a flag is to have your flag impart meaning, to have a belief and to stand for something. Flags are often associated with events. It marks a place of gathering, where like-minded individuals come together to support one another, have fun and get shit done.
Through strategic insight and discussions with the HQNZ team, we discovered that the target audience was primary event managers for corporate companies. This means that the HQNZ brand, outwardly facing, is very much B2B focused, with experts speaking to experts. In light of this we amped up key messaging to focus on outcomes, experiences, and the feeling HQNZ want to leave clients with after an event is over.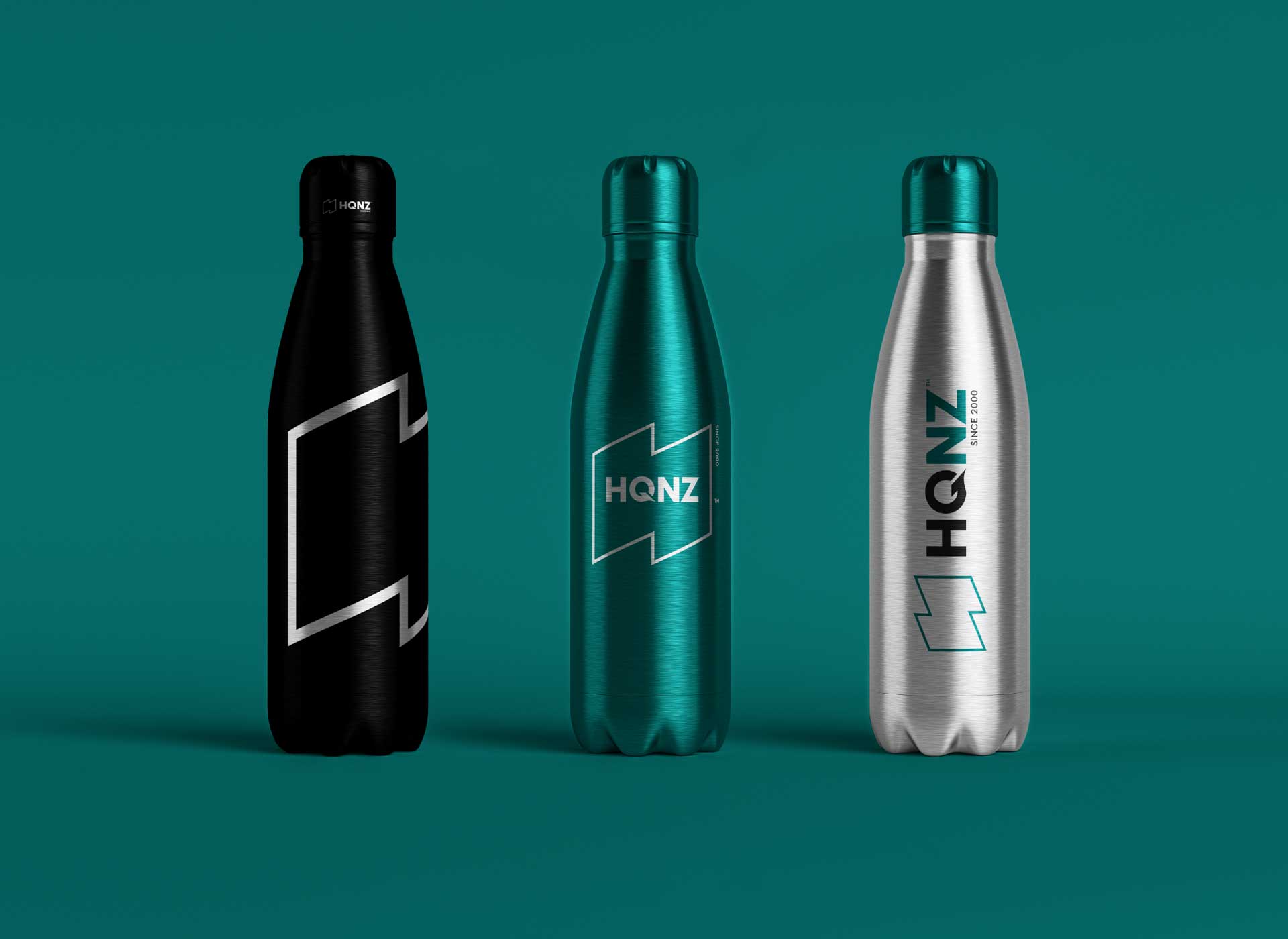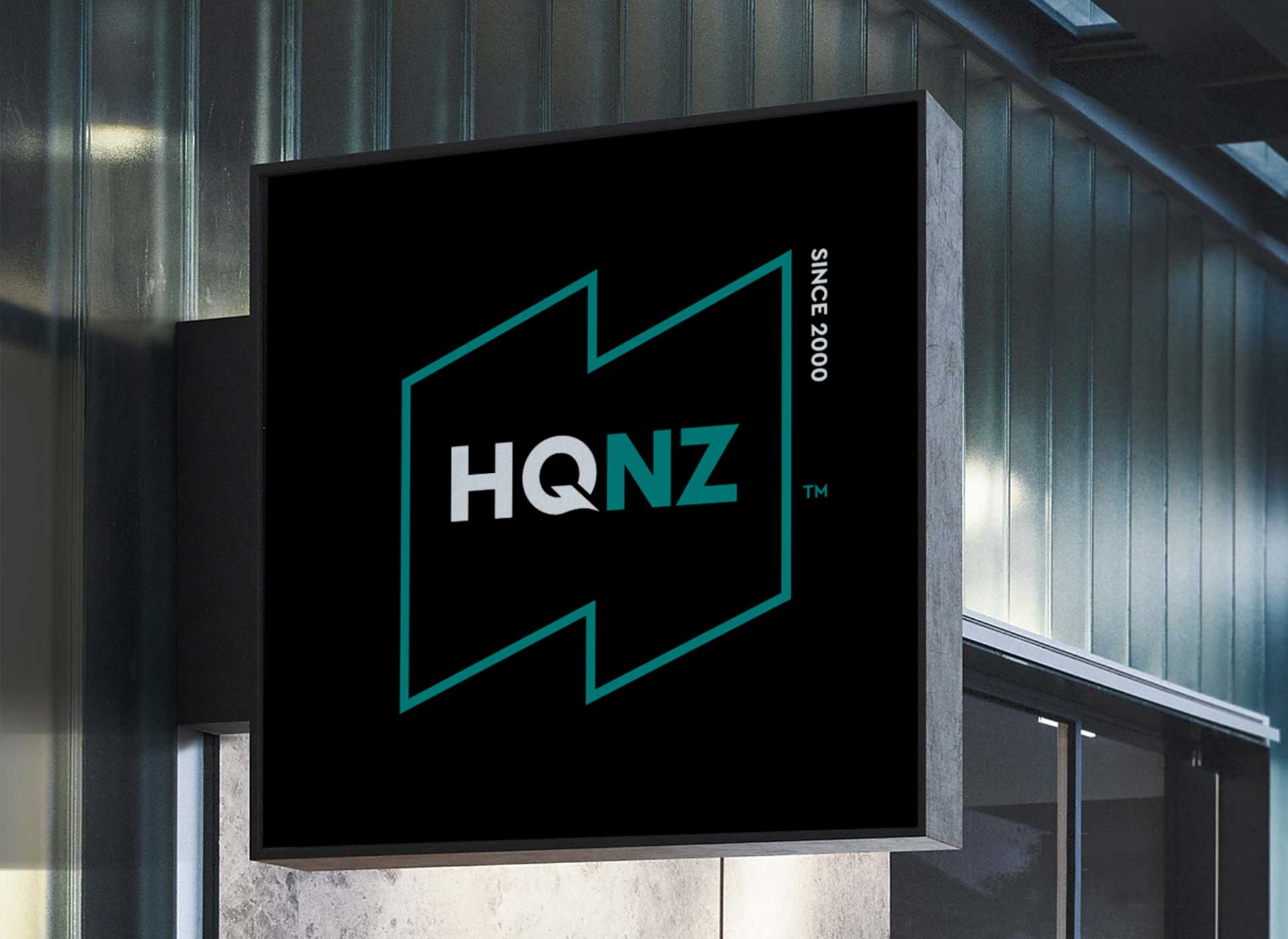 Impact.
The team at HQNZ were blown away by the brand refresh and itching to start rolling out digital assets across all platforms. While their website build is still in progress, we agreed this is the perfect time to soft launch the new brand in a softer market.
By focusing on brand awareness and investing in the domestic market, HQNZ have been eager to show off their facelift and begin to build a pipeline of potential clients and conversions for the future. With their new brand freshly launched, HQNZ are all set to face the challenges ahead.
Visit HQNZ Website
Deliverables.
Strategy
Seed™ Workshop
Positioning
User Profiles & Journeys
Brand Attributes
Competitive Audit
Branding
Logo Design
Visual Identity System
Brand Style Guidelines
Print Design & Production
Collateral Print Marketing
Signage & Wayfinding
Web
Web Responsive Web Design & Development
User Experience Design (UX)
Wireframing & Prototyping
Wordpress CMS
Search Optimisation (SEO)
Marketing
Marketing Launch Strategy
Social Media Style Guide