Brand + Web
RJB Property
RJB Property Consultants and Surveyors are a boutique property company leading the way in Scotland providing luxury Private Home Concierge and Design and Project Management Services. They have your best interests at heart.
Whether it's going above and beyond with their Luxury Service Concierge Service or using them to help with the smooth running of your Design and Project Management Services for your property. RJB believe in putting their clients first.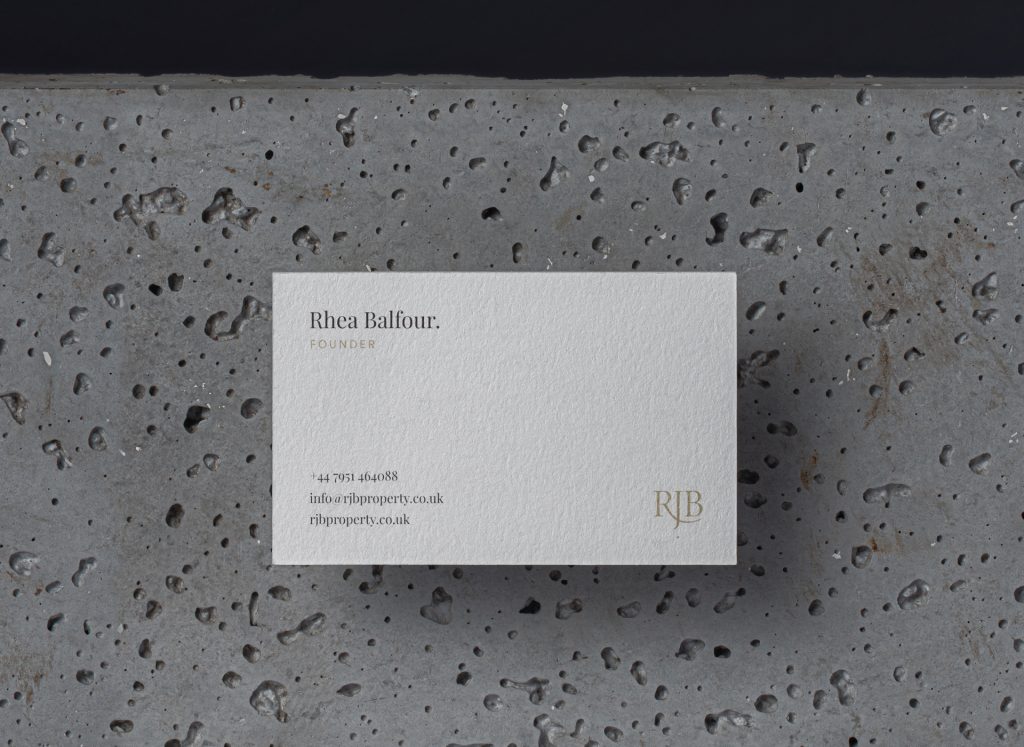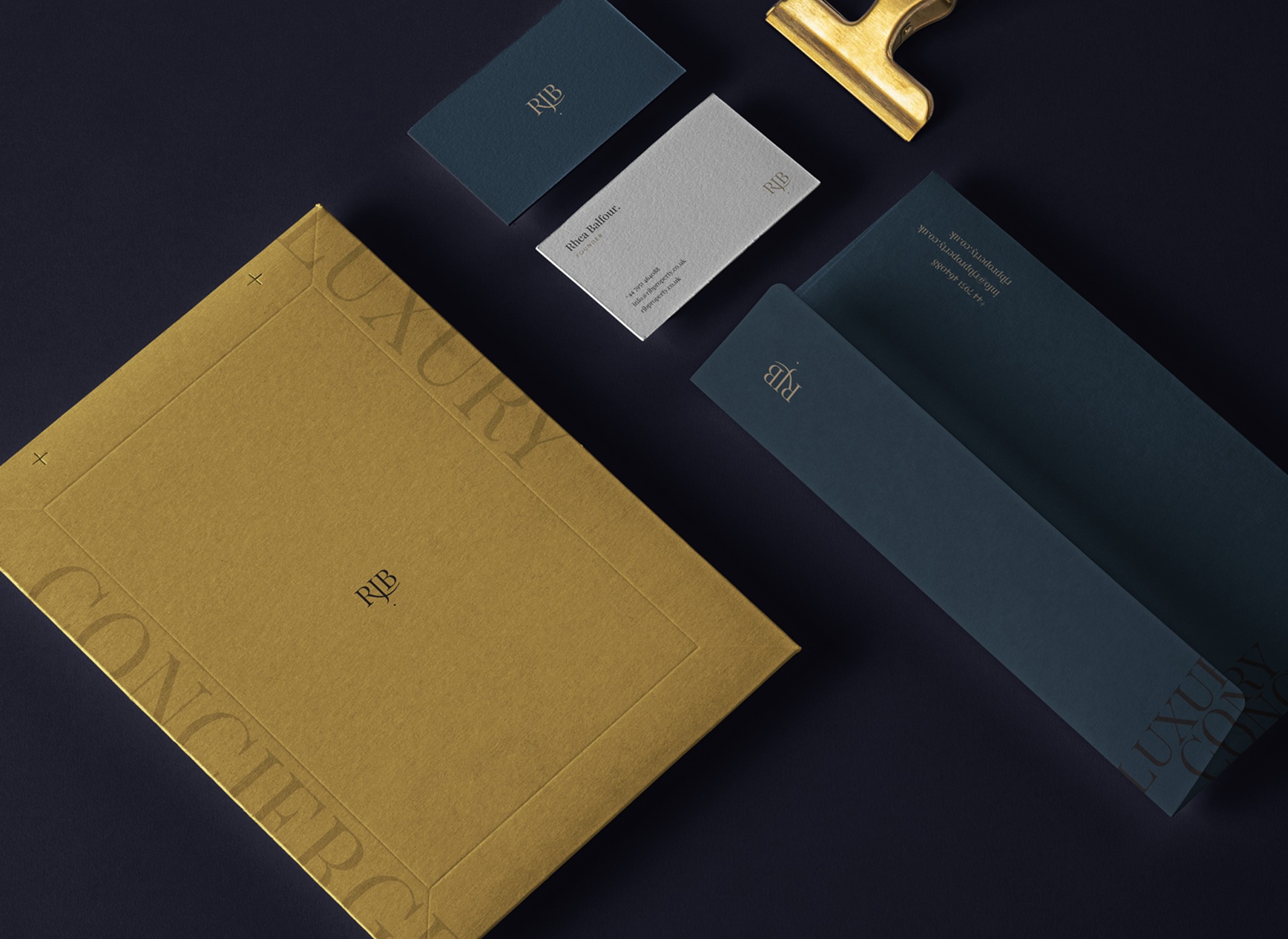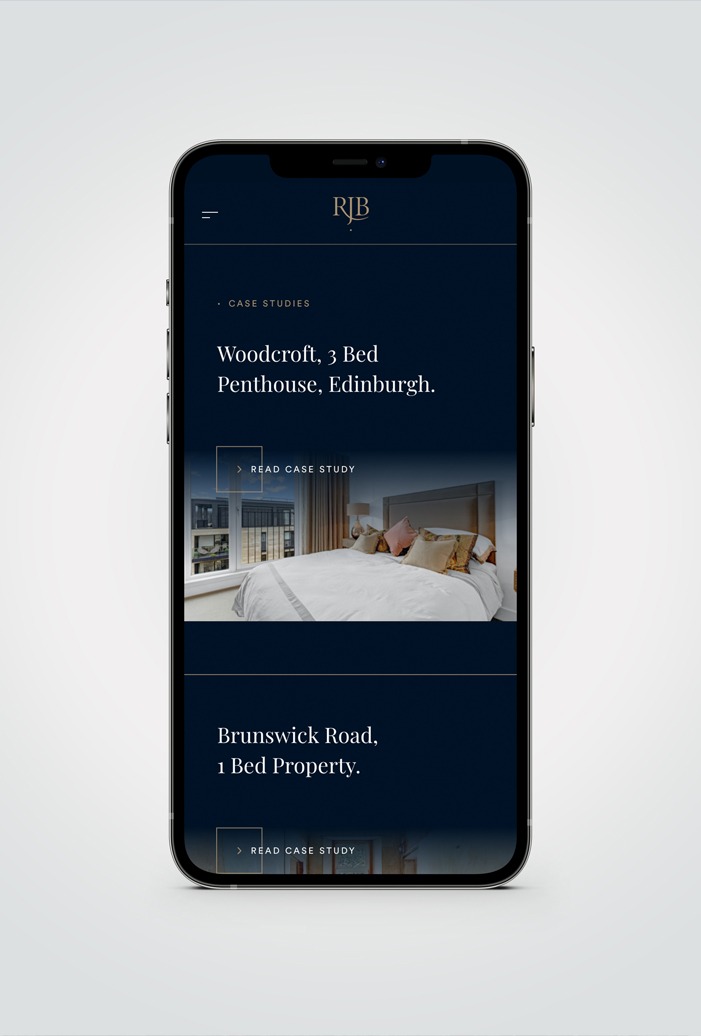 Insights.
RJB were originally setup as a surveying company, however when they came to us it was clear they wanted to shift priorities and focus on offering luxury home concierge services for second homes and private holiday homes in Edinburgh. This shift in priorities came at an excellent time for RJB as there were no current market competitors offering a service that was as exclusive and personalised.
We were presented with an opportunity to refresh the brand identity of RJB and position them as experts in the luxury home concierge space. In our early strategy sessions, we identified key brand attributes and narrowed in on clear audience profiles, who we wanted to ensure we were speaking to at every marketing touch point.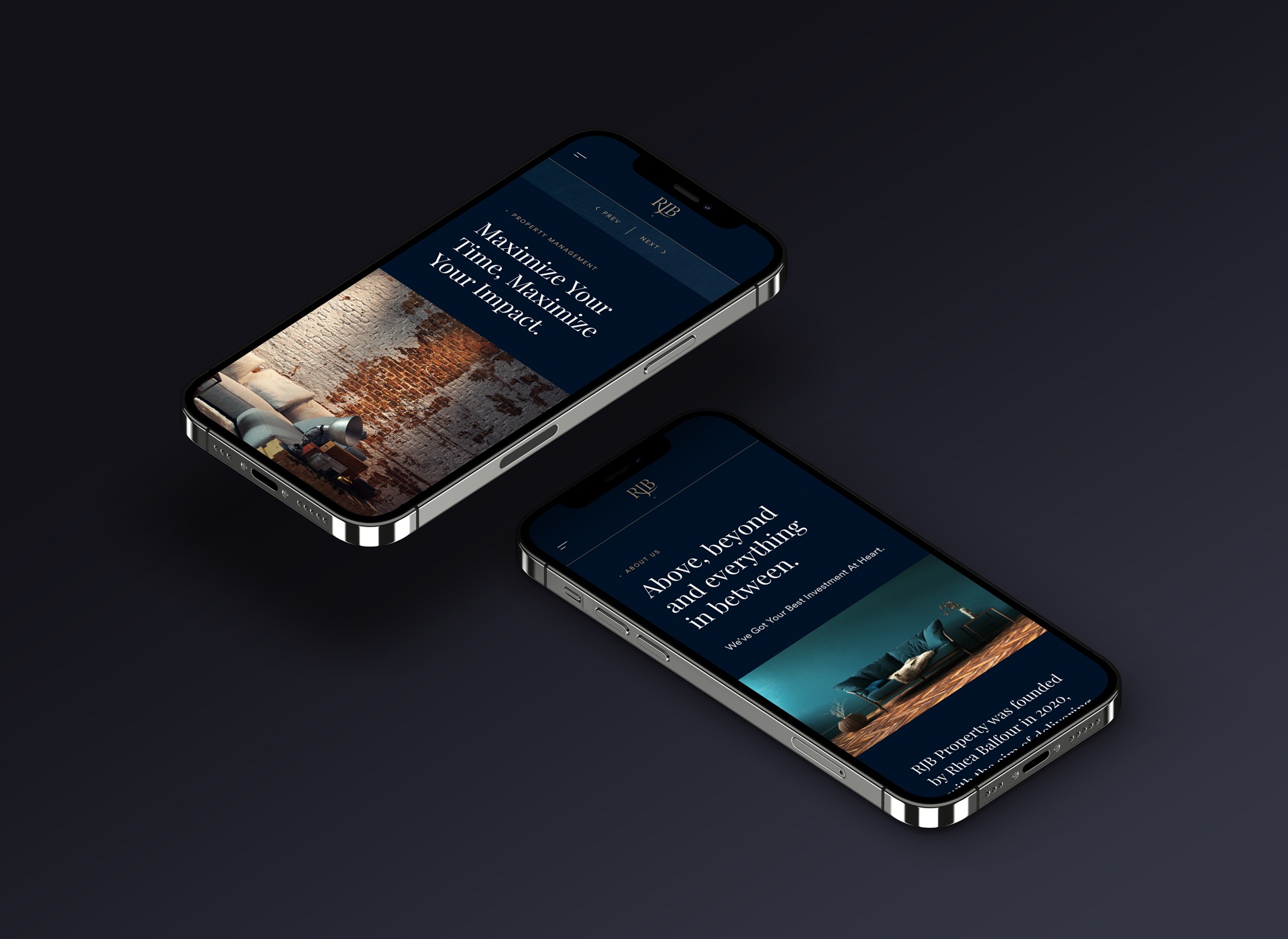 Strategy.
Our approach to refreshing the brand identity for RJB was very strategic. By assessing the key brand attributes, narrowing in on two target audiences and prioritising key brand awareness channels, we were able to get clear, streamlined and refreshed messaging out.
We initially focused on polishing curated messaging for the identified target audience, refreshed the brand identity to represent the new positioning and launched a new and updated website.
In order to increase brand awareness with the newly identified audiences and drive traffic to the refreshed website, we launched digital marketing efforts focused on RJB's specific service offerings.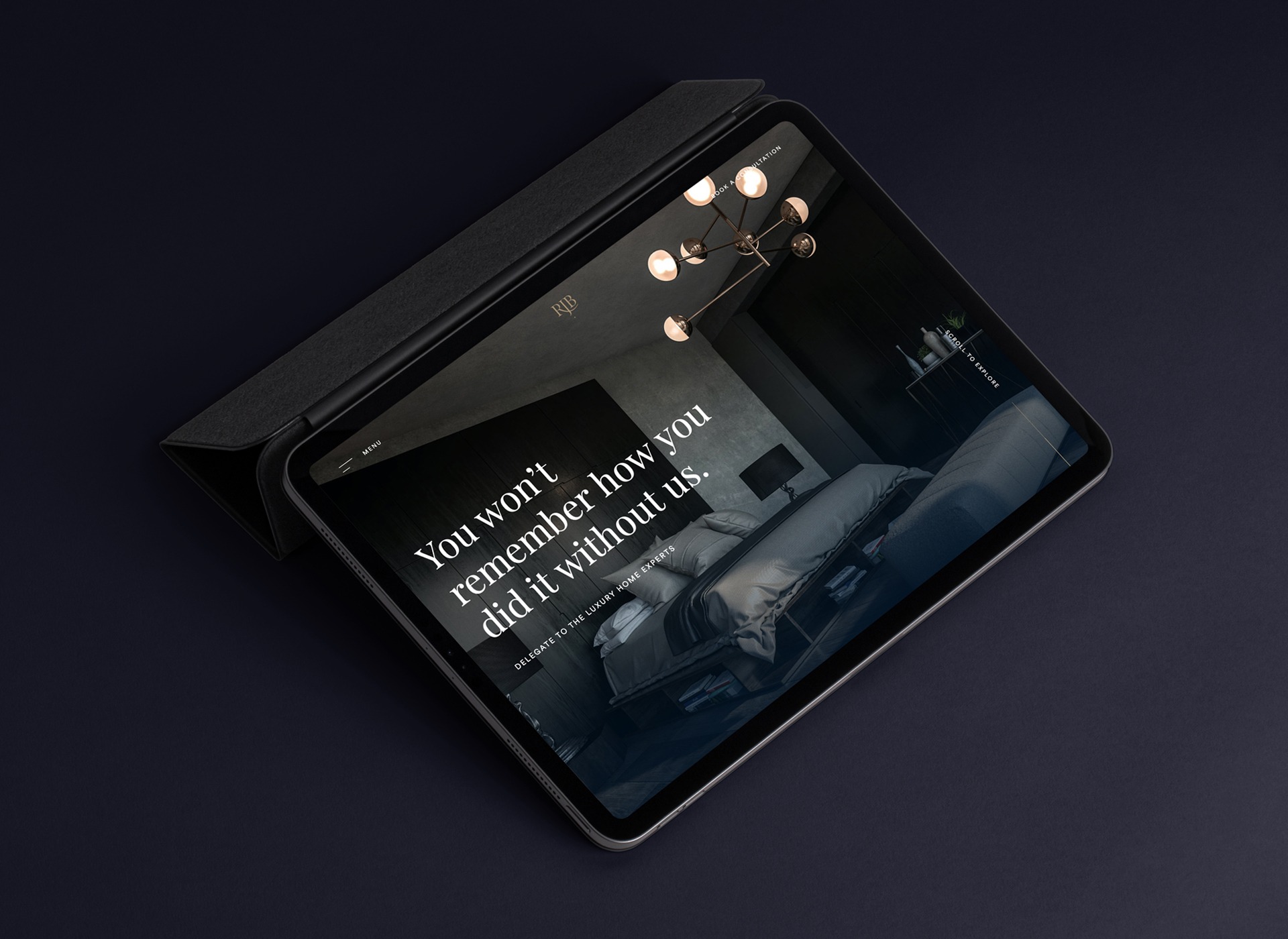 Impact.
The team at RJB were blown away by the brand refresh, polished messaging and new website. They were eager to get content live on digital platforms and start seeing results!
By focusing on a brand and website refresh rollout, followed by digital marketing efforts the website traffic and enquiry began to soar. Within one month of the refreshed website and digital marketing efforts going live, we were able to see website traffic from 73 users in a month to 561.
We have seen a significant increase in sessions, pageviews, users and average session duration. We continue to support RJB with ongoing Google Ad optimisation with the aim of acquiring more high-quality traffic and website engagement.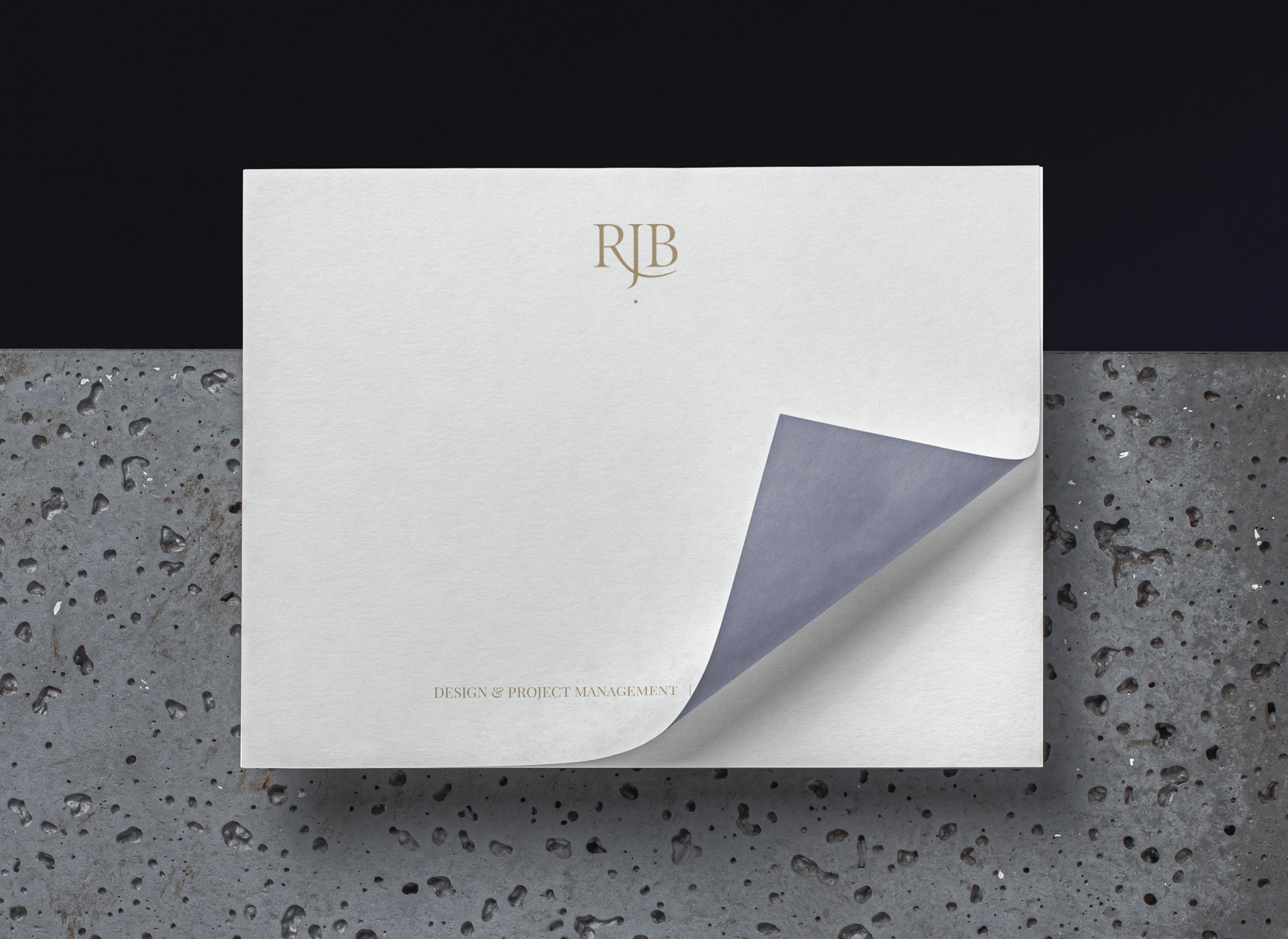 Deliverables.
Strategy
Positioning
User Profiles & Journeys
Brand Attributes
Branding
Logo Refresh
Visual Identity System
Brand Style Guidelines
Web
Web Responsive Web Design & Development
User Experience Design (UX)
Wireframing & Prototyping
Wordpress CMS
Search Optimisation (SEO)
Marketing
Marketing Launch Strategy
Digital Marketing Optimisation